I have no idea what I am getting into. This is my first time I got to be tagged at something like this nominated? tagged? I am not sure. And I thank Jenna, from Bookmark Your Thoughts for it. I feel great being tagged for this. I am fairly new to the blogging community. I made this last October 2017 and was in for a long slump. I recently just returned March 2018. Back but still is fairly struggling. But the community has been so welcoming and inspiring, you all are the best. Your words of encouragements are ever so inspiring.
For more bookish thought go to Bookmark Your Thoughts!
WHAT IS THE SUNSHINE BLOGGER AWARD?
The Sunshine Blogger Award is given to those who are creative, positive and inspiring while spreading sunshine to the blogging community.
THE RULES
Thank the person/persons that nominated you and link back to their blog.
Answer the 11 questions your nominator has given you.
Nominate 11 other people and give them 11 new questions to answer.
List the rules and display the award.
JENNA'S QUESTIONS
One. What made you want to start a book blog?
It's something that I always wanted to do. I always kept on doubting myself. I am not great at it and people often say that doing it failing at it is the best practice and experience there ever is. I could learn to be better, aspire to be better. And thinking more about it why not? You do what you want to do. If you are thinking about it too. JUST. DO. IT. You'll learn all throughout the journey and meet new people in the community that will shape you into a getting better.
Two. Tell us one thing about yourself that you probably haven't shared in your posts?
A lot, I'll just go with the most recent thing that happened to me. I got teary-eyed over the song Photograph in an Ed Sheeran concert. He was waaaay better live than the studio version. I can't help getting emotional.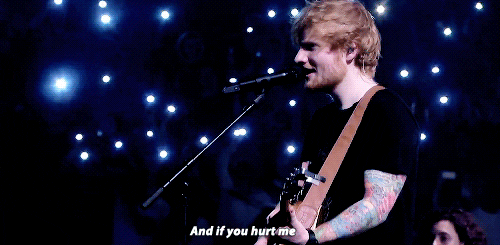 Three. Name three books releasing this year that you're most excited for.
We all know that can't be just three but I did narrow it down to these:
To Be Honest by Maggie Ann Martin
I had seen this book on Twitter, the author was hosting an ARC giveaway. (In which case I did not win) But I am really looking forward to this book. I really am. I rarely see a representation of heavy women.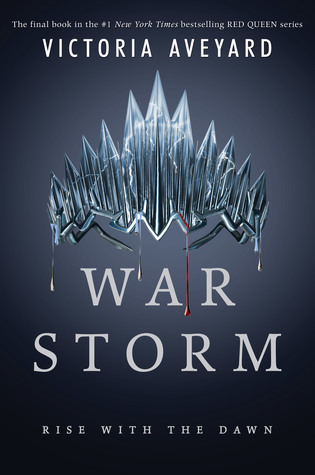 War Strom by Victoria Aveyard
I am curious how bad-ass could Mare more would be. #POWER And it is the last book in the series. I wish everything I had hope for this book will be met. Based on the title War Storm I can see Mare wreaking havoc. AHHH
From Twinkle, with Love by Sandhya Menon
Female director anyone?
Four. Name three movies releasing this year that you're most excited for.
Goyo: Ang Batang Heneral: I am not sure when this film will be out but I heard it'll be this 2018. Trailer
Mary Poppins Returns: I love Julie Andrews from the original I don't think this will ever be compared to the upcoming one. The original has always been my childhood. But I am excited about Mary Poppins's return! Trailer
Mama Mia! Here We Go Again: Obviously, I have the hots for musicals. Trailer
Five. Shout out three bloggers you've recently started following.
Kate from The Backwards Bookshelf
Laura from Reading Sanctuary
Erin from Undercover Binge Reader
I love your posts!
Six. What's your favorite read of 2018 so far?
It would be A Gathering Lights by Jennifer Donnelly. I had been meaning to read this book for a long long time. Books are kind of difficult to get in our country the Philippines, books especially if you do not have the right amount of resources (i.e. money). And by luck, I saw this book in Book Sale Baguio. Could you believe it was just at the price of PHP 115?! It was money well spent. This novel will forever haunt me. It was beautiful. FOREVER HAUNTED BY THIS.
Seven. Rewatching movies and TV shows: Yes or no?
YES! and YES!
Especially musicals. You have no idea how much I had seen The Sound of Music.
And those sitcoms I'd really love to put my feet up and watch them all over again. It would be lovely to binge them with friends too.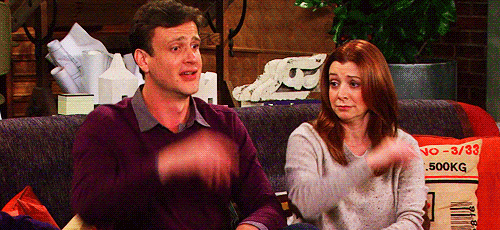 Eight. What's your spirit animal?
It would be some kind of ocean creature that could survive the deepest of the ocean. I would love to know what is in our oceans (besides trash). The percentage of Earth's water explored is like 3 to 5 percent? What about the remaining percentage? Atlantis and mermaid could be real for all we know. I want to be that animal who can roam and swim the deep under I want to know. #answers
I wish I could go Brandon Stark it.
Nine. Name two pointers you have for book bloggers in regards to writing reviews.
Sometimes it can be intimidating. Just be honest about it. Don't be afraid of voicing out your opinion about the book. And basing that opinion on your thorough research on what the book is about and where the author is coming from. A lot of authors are getting called out especially of color. Recently I had seen this drama going on again on Twitter. About a character's name. I can't.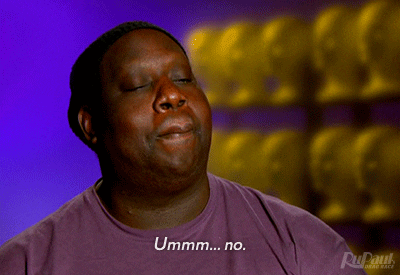 Ten. Introvert | Ambivert | Extrovert: which best describes you?
Ambivert.
Eleven. Name one thing you are grateful for.
The blogging community, You have been nothing but welcoming to everyone. Everyone needs this type of support and let's keep on spreading the positive vibes.
QUESTIONS FOR THE NOMINEES
What are your blogging goal(s) this year?
Genre would you love to read more.
Do you have a strategy in organizing books on your shelves?
What are the 3 top novels turned into movies you loved?
Most number of books you bought.
Mention 3 blogging pet peeves.
Current playlist you are jamming into now.
TV Show you'd binge all over again.
A book you disliked but everybody loved.
Shoutout 3 Bloggers you are following.
What type of blog do you love most writing? (i.e. tag, review etc.)
THE NOMINEES:
Abigail's Books | Between the Pages | The Backwards Bookshelf |Hannah Reads | Adri's Blog | Gina's Bookshelf |The Cat with a Book | A Very Bookish Girl | Wanderer in Neverland | Book Hooked Nook | Silver Wolf Reads |
(If you were already been tagged my apologies.)