Title: If The Dress Fits
Author: Carla de Guzman
Genre: Contemporary / Romance
Release Date: October 15th, 2016
Source: Purchased from Amazon Kindle Books
Synopsis:
Martha Aguas kind of has it all–she's an accountant who loves numbers, an accident-prone puppy that loves her, and the perfect wardrobe.
Yes, she wears a dress size 24, her bras don't fit and she's never had a boyfriend, but so what?
It becomes a big deal when her perfect cousin Regina announces her engagement to Enzo, the only boy she's ever loved (he doesn't know, so don't tell him!) Suddenly Aguases from all corners of the globe are coming for the event, and the last thing Martha wants is to be asked why she still prefers her lattes with a waffle on the side.
Thank god for Max. Goofy, funny, dependable Max, who finds himself playing the fake boyfriend at the family festivities. But why does it feel like only one of them is pretending?
Thoughts:
Things I adore in If The Dress Fits:
The illustrations and colors in the cover are adorable and yes, fat rep!
C'mon, don't give me that it's predictable stuff, it's romance, it's inevitable and derivative. #dealwithit
Self-image has been a struggle to me, like Martha, and Carla de Guzman addressing this struggle was more than enough for me. I was hurting and empowered while reading it. There were few emotional scenes from the ridiculing eyes of the world. And dealings with the self-love.
I like to see everything in perspective especially when it comes to an author's own voice. Who doesn't right? What best way to connect and be represented by a character than your own.
The cousin bond, oh, being young in the Philippines and cousin getting together is the highlight of the summer you just grown used to it. The teasing and the weird way we cousins show our love to them and vise versa.
The aunts, uncles. It was as if I was going my way to the airport and getting my aunties too. The way the scrutinize us we all know they mean well but it does get in out nerves. For me, Carla de Guzman writing about the dynamics of family is becoming a trademark of hers. She does it and she does it so well, capturing the reader's emotion and relating to it. All the dramas, good and bad bits of it.
Hello, another realism shown is that in today's tech and age everyone is there and that not everything you see on the internet is as they seem to be. You have to admit, weaving instances in reads are nice to see.
I am a dog person. And I love how there are mentions of dogs here, well given that Max is a Vet. Still ADORABLE FURRY CUTIES.
There are sex scenes here, it is fun and awkward like it normally should at first.
If The Dress Fits was straight out RomCom movie, it was funny adorable and heartwarming. The realism of the representation we are getting here has gone noticeable, I liked them all. For fun and fast read romance, I recommend If The Dress Fits.
Rating:
 Grab a copy from Amazon
Add to Goodreads
Disclosure: All views and opinions are my own and don't necessarily reflect the author, the author's work, the publisher, nor any other group of people, nor receive any monetary compensation for doing this review.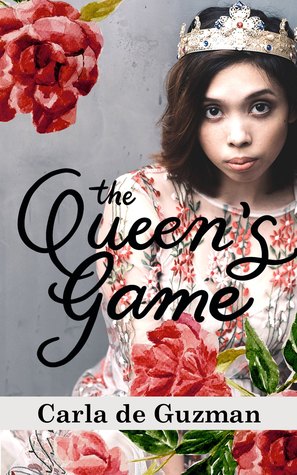 Title: The Queen's Game
Author: Carla de Guzman
Genre: Romance
Release Date: August 1st, 2017
Source: Purchased from Amazon Kindle
Synopsis:
There are only two reasons why Nina would come back home to Cincamarre–one if Auntie Delia promises to stop butting into her business, two, if her father died and she was made to ascend the throne to be queen.
Unfortunately for her, it was the second thing that brought her home.
As a princess who's sunk a yacht and been caught kissing popstars, it's easy for her aunt, the regent, to think she's ill-prepared for the throne. But Nina doesn't think that having to fake date Felipe, the handsome, squeaky clean Prince of Concordia was the best solution for that.
Nina's ready to learn the ropes of her new role and make it hers, and reconnecting with Felipe only makes her want to be a better queen. But is the monarchy ready for Queen Nina?
Thoughts:
The Queen's Game is what I needed to read. It was short and fiercely meaningful. Can I add sweet too? Is that okay fierce and sweet? Okay, let me explain…
The characters playing out from The Queen's Game is a dauntless princess, Nina. She has been named in news as royalty that has been in numerous scandals.
As our fierce princess one said:
"Pussy red"
I was choking I love Nina. She's a strong headed woman. She has been wanting to prove herself worthy of all Cincamarre. Her development was subtle but outrageously beaming at the same time. As we get to know her more, I fell deeply with too. She embraces her determination, to prove worthy of the title. She embraces her sexuality, which is what we all need. I adore her. There is no other way to define her best but unapologetically herself.
And we have Felipe, a prince from a neighboring kingdom of Cincamarre, Concordia. He is exceptionally a great farmer and a, oh, boy a soft and sweet, sweet lover.
 "handwritten love letters are not corny. They will never be."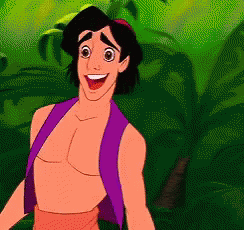 The fake dating, I love this trope. I am a huge fan and will never ever get tired of it. It usually is hard to pull off because some authors using this trope came out as abusive not always just look out, but this one I guarantee healthy not ethically but relationship-wise. Oh, to make it even daunting the childhood friend trope is present too. And now is the time I'll be dropping dead*
It can be hard to pull such tropes but I love it. The deal about fake dating reflects the political system of the reigning monarch's exchange of pineapples resulting in employment and other alike. The childhood trope, it's fairly inevitable, Nina and Felipe are both royalties.
The romance blooming happening got me invested more than I healthily should. There were small details about their "fake" dating that had me reading much more between the lines. And laughing out to some scenes. It was represented with such serenity. Up to the last scene where I almost tear up-fine, I did tear up. My heart's state was going liquid from its squishy beating state. I couldn't help it I said I was invested than I really should have.
And did I mention that this is set in a fictionalized kingdom in the Philippines? well-ish, YES! And I love just thinking about it and reading it had me melting! I was ready for my mind to explode.
How this the world pans out, it's certainly new to me. I feel much much more included as it is nearest most in my heart and physically it's right where I am living. It so much easier to visualize. I applaud it so much, maybe we get to see it another? Hehehe
And we are graced by our favorite breakfast food too, pan de sal, and unfortunately, even in this fantasy, we do have that tragedic Philippine traffic. (Which, of course, is a cool touch in the novella.)
Rating:
 Grab a copy from Amazon
Add to Goodreads
Disclosure: All views and opinions are my own and don't necessarily reflect the author, the author's work, the publisher, nor any other group of people, nor receive any monetary compensation for doing this review.
Related Post: Chasing Mindy – Carla de Guzman
I recommend these both! I could have died out of kilig over these books. Have you read any of these? Did a title from here caught your eye? Let me know.