Title: A Spark of White Fire
Author: Sangu Mandanna
Genre: Sci-Fi / Young Adult
Publisher: Sky Pony Press
Release Date: September 11th, 2018
Format: DRC
Synopsis:
In a universe of capricious gods, dark moons, and kingdoms built on the backs of spaceships, a cursed queen sends her infant daughter away, a jealous uncle steals the throne of Kali from his nephew, and an exiled prince vows to take his crown back.
Raised alone and far away from her home on Kali, Esmae longs to return to her family. When the King of Wychstar offers to gift the unbeatable, sentient warship Titania to a warrior that can win his competition, she sees her way home: she'll enter the competition, reveal her true identity to the world, and help her famous brother win back the crown of Kali.
It's a great plan. Until it falls apart.
Inspired by the Mahabharata and other ancient Indian stories, A Spark of White Fire is a lush, sweeping space opera about family, curses, and the endless battle between jealousy and love.

Thoughts:
Trigger Warning: There are themes of murder and war.
A Spark of White Fire has:
The rich and lustrous world building
Yes, yes, yes, it was filled with rich tones of a world building. It's beautiful. It is a space opera and was written in such vivid pictures. Every detail of it was a delight up to the last page. Imagine ancient and advance technology in the same book, how this was weaved into, sucked my miserable butt into this lovely void of a book.
A Spark of White Fire is the result of an amazing blending of science fiction and fantasy. If you're into this, gods and goddesses, I cannot recommend it enough.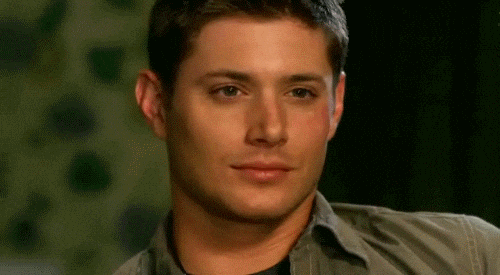 Oh, *fans self*. This was no surprise, the moment I opened and read the first part of A Spark of White Fire, I fell in love with Esame in a snap!
"Do you know what happens when a pawn gets the way across the board?

She becomes queen."
She is strongwilled, a bit of confused too. And she is just one of many, the characters here were filled with complexities and intrigue. These mortal characters shaking their way into getting what they want to happen added by the gods and goddesses popping out meddling in. They're all driven with each goal to the last of their breath no matter the consequences. All are flawed in their own ways creating an effective reflection of how the plot will go. It'll leave you gripping it! (If you're invested enough you may even get a few screams at it.)
It's trope upon trope, have you read the book's premise it there and then some…
A Spark of White Fire has it. It is here. Some took off the liberty to blow right of my face.
~ Themes of family dynamics are hovering widely, uncle, niece, cousin, brother, sister, mother, and figure alike.
~ New friendship.
~ Loving & romantic relationship.
The complexities of all and the how it all falls together will leave you breathless. It will all soon be revealed and gosh even get up to a point where you might be wiping of tears from your cheeks.
It was playing right before my eyes, everything is happening so fast that it felt like a slow burn. That's how it was for me.
Visions, fate and all? phew, it literally is conspiring against the universe. These characters are motivated and they must do everything to defy what was thought to be set in stone. Like I said they are all motivated in their own way, what they do is up to them. Hell, I was here sitting here relentlessly waiting for it to pan out whichever outcome drawn out of these pages.
"…bend the world to your will."
As per the book's premise, the intrigue of politics here was the "who" has the right to claim to the throne. But of course, there are more reasons to it than it seems to be. There are far more players than who you'll think there will be. A fair amount of devious scheming is present throughout the book. Buckle up!
~ It is based on the Indian mythology of Mahabharata, that screams out a whole lot. Characters of color, hello!
~ There was mention of a prince who likes both boys and girls, a woman who likes other women. LGBTQIAP+
"Give a little bit of the truth to make them believe the lie."
I was relentlessly hung up on every word written. Will someone betrays who? Will he really do it? What it she up to?
"And as the minutes tick down, the pieces move into place.
A usurper king.
A heroic exile.
A jealous prince.
An old warrior.
A cursed mother.
A war goddess.
And a girl."
Writing flow is easy to latch upon, given that it is a retelling based on the Indian mythology of Mahabharata, it does, it has that capturing effect. Its writing was pure storytelling. It is easy to be sucked into. And that ending, the literary flair of that ending. Will leave you satisfied or wanting more?
Let it be known that an arrow struck my heart with this well-written, genre-bending, mind-blowing read!
And three truths;
With all honesty, I haven't read the mythology of Mahabharata. But I am planning to. (Did read some summaries around before fully diving in.)
I am going to treat myself a physical copy of this book.
I will be reading the sequel!
Rating:
Amazon | Barnes & Noble | Book Depository |Kobo | IndieBound | iBooks | Wordery
Add to Goodreads
Disclosure: Copy provided by FFBC and Publisher in exchange for an honest review. All views and opinions are my own and don't necessarily reflect the author, the author's work, the publisher, nor any other group of people, nor receive any monetary compensation for doing this review.
Other than reading I truly love listening to music, like we all do, and when I found out that A Spark of White Fire has a playlist behind. Oh, I really had to share this to you all! From Sangu Mandanna…
A SPARK OF WHITE FIRE Playlist

Music plays an enormous, incredibly important part in my writing process. Sometimes I work best when it's quiet, but that's usually when I need to sit back and solve a problem, figure out a plot hurdle, edit a tricky chapter. When I'm drafting, though, I almost always have music on. Music can help me shut out the real world, it can help me get inside a character's skin, and it can put my mind in a place where I can create the right mood or feeling for a scene.

A Spark of White Fire was no exception. I had a lot of different kinds of music on when I wrote this book, often with no consideration for who the artist was (well, I did try not to listen to anyone who seems to be a horrible person!) or what the specific song was actually supposed to be about, and so the end result is an illogical mess of a playlist that captures my musical experience of drafting this story.

Lorde – Everybody Wants to Rule the World
Imagine Dragons – Demons
Bear's Den – Magdalene
Naughty Boy – No One's Here to Sleep
Five Finger Death Punch – Far From Home
Bastille – Things We Lost in the Fire
Blaqk Audio – The Love Letter
Blaqk Audio – Wake Up, Open the Door, and Escape to the Sea
Iglu & Hartly – Violent and Young
Andrew Belle – In My Veins
Globus – Europa
Ellie Goulding – My Blood
Audiomachine – Lachrimae
Audiomachine – House of Cards
Globus – Orchard of Mines
Mikky Ekko – Who Are You Really?
The Killers – Jenny Was a Friend of Mine
Breaking Benjamin – So Cold
Ella Henderson – Ghost
About the Author
Sangu Mandanna was four years old when an elephant chased her down a forest road and she decided to write her first story about it. Seventeen years and many, many manuscripts later, she signed her first book deal. The Lost Girl, a YA sci-fi novel about death and love, is available now. Sangu now lives in Norwich, a city in the east of England, with her husband and kids.
Website | Goodreads | Twitter | Facebook
Giveaway
1 (one) hardbound copy of A SPARK OF WHITE FIRE by Sangu Mandanna
Open INTERNATIONAL
Starts: 9/24
Ends: 10/8
Click link below