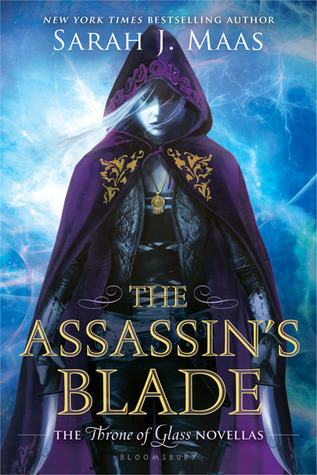 Title: The Assassin's Blade
Author: Sarah J. Maas
Genre: Fantasy / Short Stories
Publisher: Bloomsbury
Release Date: March 13th, 2014
Format: UK Paperback
Source: Own
Synopsis:
Celaena Sardothien is her kingdom's most feared assassin. Though she works for the powerful and ruthless Assassin's Guild, Celaena yields to no one and trusts only her fellow killer-for-hire, Sam.
When Celaena's scheming master, Arobynn Hamel, dispatches her on missions that take her from remote islands to hostile deserts, she finds herself acting independently of his wishes—and questioning her own allegiance. Along the way, she makes friends and enemies alike, and discovers that she feels far more for Sam than just friendship. But by defying Arobynn's orders, Celaena risks unimaginable punishment, and with Sam by her side, he is in danger, too. They will have to risk it all if they hope to escape Arobynn's clutches—and if they fail, they'll lose not just a chance at freedom, but their lives…
A prequel to Throne of Glass, this collection of five novellas offers listeners a deeper look into the history of this cunning assassin and her enthralling—and deadly—world.

Thoughts:
As we go nearer to the release date of Kingdom of Ashes, what's the best way to slowly dive back into the series? Well, The Assassin's Blade of course. I am getting myself familiar with Caelena Sardothien once more. Hopefully, if everything goes according to place by the time it releases I am ready!
"My name is Celaena Sardothien," she whispered, "and I will not be afraid."
The Assassin and the Pirate Lord
I believe this is such a strong and fitting introduction for Caelena Sardothien as an assassin. She and Sam were sent out to a mission by Arobyn. Both had been confused by their mission it wasn't indicated and they were confused as to why were they sent out for such a thing. They, later on, discover what the mission really was about. Caelena was indignant about how her master been planning on the shipment of "slaves" as the mission.
It was really nostalgic to see Caelena in her roots. Also, it had been mentioned who Sam was in Throne of Glass. It's really nice to meet the man who she kept thinking about then. I also happen to see how it all began between them. I find this first novella very Caelena Sardothien, like the person who I now see in Crown of Midnight.
The Assassin and the Healer
The Assassin and the Healer show her new journey after the incident that unfolded from The Assassin and the Pirate Lord. In which she stays at a "cheap inn" and was trying to go unnoticed but I feel like it reflected the complete opposite effect it was going for. It had potential as a favorite of mine. But rather ended up being disappointed by how it turned out.
I was a bit spoiled about Yrene, but I love how she was shown here. Her beginnings from her ambition to become a healer. Dragged down by the harsh reality of having not enough funds to become one and the camaraderie that bloomed between Caelena and Yrene.
The Assassin and the Desert
From what had unfolded from earlier events, Caelena continues her way to train and join the Silent Assassin. And get a letter of recommendation from her "suppose" to be the new master. I think this is a very monumental moment. It is when Caelena realizes and learns the new ways of treating people around them, training or befriending people. The Silent Assassins trains widely different from what she had known. The train she had known from Arobynn was a way of manipulative and abusive way. She learns to see how this differs from her life there to her life here.
New place, new people, she had befriended Ansel here. Her story was unveiled gripping-ly. Her friendship later blooms better than her earlier life. And a twist struck. It was really something I liked.
The Assassin and the Underworld
Months after the event from the Silent Assassin, she returns back. Okay, okay, obviously if you have read Throne of Glass, you already know. Sam and Caelena met after the months of missing each other. And Caelena and Same are playing coy with each other it's annoyingly adorable.
She returns better than ever. She has become more than Arobynn could have asked for, they all have no idea. And so was Caelena… The Assasin and the Underworld show more the side of the changed yet to come in her life.
And LYSANDRA!!!!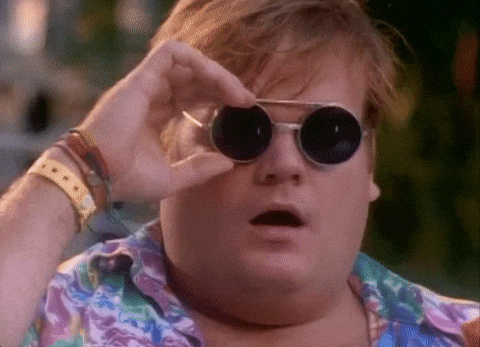 The Assassin and the Empire
This is was the moment I had been dying to know since Throne of Glass. It is where everything pieced together, to what we now know in the first book. I have seen it coming, Sam and Caelena's relationship suffers a bit of a bump here. Sam wanted to leave Rithfold entirely while Caelena knows that it can't be, she made a deal with Arobynn that changes her life forever…
I find the storytelling okay and to be predictable still. I was expecting a whole lot of fight than how it turn up, given the reputation of the "best" assassin out there.
Overall, it was truly enjoyable and seeing characters that would be appearing, and are appearing in the books to come is something I get excited about. Spotting them and reading between the lines of how these characters came to be, it excites me.
Overall Rating:
Amazon | Book Depository | IndieBound | Wordery
Add to Goodreads
How about you? Have you read The Assassin's Blade? Have you been preparing for the series' incoming conclusion?