I have seen many among you have gone through NetGalley and request books that are quick to read to heighten the ratio for approval. And I wasn't about to do it too, I swear! but I could resist reading these! I have enjoyed; related and educated by these reads. And I got to add these reads in my non-fiction and graphic shelf too, it really is a win-win-win-win, yup four wins, hehehe. 
Title: Drawn to Sex: The Basics
Author: Erika Moen & Matthew Nolan
Genre: Non-fiction (Sequential Art / LGBTQIAP+)
Publisher: Limerence Press
Release Date: November 6th, 2018
Description:
The first volume in a planned, 3-volume, sex-education series.
Erika and Matthew are ready to talk about sex!
Have you ever had a question about sex, but didn't know who to ask? Well, Erika and Matthew have spent years learning, talking, and creating informative comics about all aspects of sex. Using comics, jokes, and frank communication, they're here to demystify the world of sex and answer your questions—including ones you might not even know you had!
In this first book of the Drawn to Sex series, they explore the practical side of sex, from the basics of what defines sex, to barriers and testing, masturbation, and the ins-and-outs of having sex with other people.
Pick up this fun book if you're looking to learn something new, understand sexuality better, or know someone (maybe you!) who might benefit from some judgment-free education. Erika and Matthew are here to help you out.
Thoughts:
Growing up, up until now really, I always had been curious about such things, living in a Catholic-majority country with such conservative beliefs and the atmosphere in schools even in some universities, made it weird to look up such, but that didn't hinder me. I know for a fact that I am not doing harm to myself and others. I may have been creating a safer world for me and some others. Haha.
I am no expert, when I found Drawn to Sex on NetGalley, I had to know. What really covers? the What, Why, When, and Hows of all.
And THOSE questions where answered here.
Saying I love it is an understatement, Drawn to Sex is curated with the sincerest detail and precaution there is! It was humorous, funny, and dead serious with the warnings. Over safety, comfortability, consent, and all of that. What I love more about it is that it doesn't cast out any minority. Personally, I may be a today's old over some facts that I have uncovered here.
The art itself is really calming and humorous. And if you look closer into it, you will see that there are reps of different body types, disabilities (physically speaking), sexual identities. Which is very encouraging not only towards safe sex but embracing one's sexuality. What wows me more is the breadth of the topics, it was divided into the novel, from the what is sex to the how.
It created a positive space that shows in every page of the novel, embracing sex and sexuality even!
Totally recommended for everyone. If you're looking for a Kickstarter guide, why not pick this one up.
Trigger Warning: It is about sex and anything that relates to it, there are graphic nudity and sex in the novel that may be uncomfortable to some.
Rating:
Amazon | Book Depository | IndieBound | Wordery
Add to Goodreads
📓 📓 📓 📓 📓
About Author(s)
Erika Moen is a freelance cartoonist born June 25, 1983 and graduated with an Illustrated Storytelling self-designed degree from Pitzer College in 2006. She lives in Portland, Oregon where she has been a member of Periscope Studio since 2008. Having created comics for well over a decade, her work has been published by Dark Horse, Image, Villard and Scholastic, among many others. In addition to creating comics, she also regularly teaches classes and guest lectures on the subject in high schools and colleges around the country. She has been happily married to Matthew Nolan since October 2008.                Website | Goodreads
📓 📓 📓 📓 📓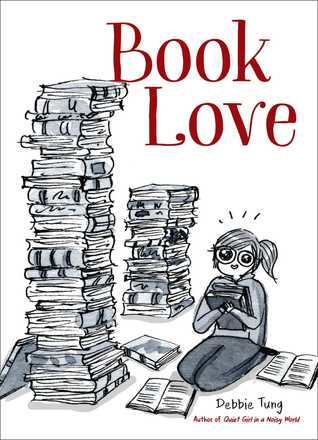 Title: Book Love
Author: Debbie Tung
Genre: Non-fiction (Sequential Art)
Publisher: Andrews McMeel Publishing
Release Date: January 1st, 2019
Description:
Bookworms rejoice! These charming comics capture exactly what it feels like to be head-over-heels for hardcovers.
Book Love is a gift book of comics tailor-made for tea-sipping, spine-sniffing, book-hoarding bibliophiles. Debbie Tung's comics are humorous and instantly recognizable—making readers laugh while precisely conveying the thoughts and habits of book nerds. Book Love is the ideal gift to let a book lover know they're understood and appreciated.
Thoughts:
Ahhh, reading this made me think of soooo many people, fellow bookish people in the community!
Book Love is literally a great book to gift to give your bookish friends. It is ensnaring, Debbie Tung captures the readers' heart greatly. Here's one that sums me up the most.
I know a lot will relate to this book, I did.
Majority of the strips caught my heart so well. From the moment of how reading gets one to the moment of being broke and still manages to sacrifice and buy a few good books to fit in the bag before going home, picking a book, then bring too many books because one can't decide which or just playing it safe.
Though there is one I felt a wee excluded, I know it's an ongoing thing, especially to international readers like me. But the library part made me feel that. It tugs my heart. Haha. I wish we had great libraries here.
Overall, it's a fun and relatable read. And the drawings are totally accurately adorable!
Rating:
Pre- Order Amazon | Book Depository | IndieBound | Wordery
Add to Goodreads
📓 📓 📓 📓 📓
About Author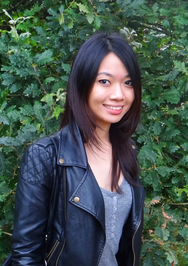 Deborah "Debbie" Tung is a cartoonist and illustrator from Birmingham, England. Her comics are based on simple (and sometimes awkward) everyday life moments and her love for books and tea. She runs a Tumblr blog, Where's My Bubble?, where she first started sharing her comics. She lives with her husband and works from home in her quiet little studio. (Goodreads)
Website | Tumblr | Facebook| Twitter | Instagram
📓 📓 📓 📓 📓
Disclosure: Copies provided by publisher through Netgalley in exchange for an honest review. All views and opinions are my own and don't necessarily reflect the author, the author's work, the publisher, nor any other group of people, nor receive any monetary compensation for doing this review. Booklinks contain affiliate links in which the blogger receives a tiny commission on all successful purchases.
📓 📓 📓 📓 📓