Hey, hope you're having one great week! What I have here today on the blog is something that I had been meaning to read in a long while. Pats self I did it.
If you had been following me, I had made a list of book series that I wanted to finish from like a long time ago. With all the amazing 2019 release and yet here I am trying to keep up with the 2015 and 2016 releases. In that list, I made an ultimatum to myself to finish it before the year ends. And I feel like I may not finish it but I am proud of myself that I made at least half of it.
Among that list of series The Young Elites Trilogy here we go…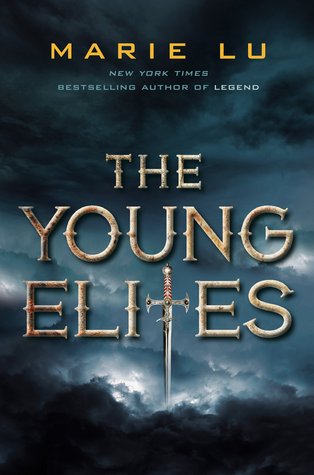 Title: The Young Elites
Author: Marie Lu
Genre: Fantasy / Young Adult
Publisher: G.P. Putnam's Sons Books for Young Readers
Release Date: October 7th, 2014
Format: Paperback / Purchased Copy
Synopsis:
I am tired of being used, hurt, and cast aside.
Adelina Amouteru is a survivor of the blood fever marked by a jagged scar where her left eye once was. Branded as a malfetto – an abomination – she is cast out from all she has ever known and loved.
Adelina finds sanctuary with other malfettos and discovers that the disease has left her with more than just a scar – she has a mysterious and powerful gift.
She is a Young Elite.
But Adelina's ability is stronger than any Young Elite before her. And unless she can control the vengeful darkness growing inside her heart Adelina could be a danger to them all.
It is my turn to use. My turn to hurt.
Thoughts:
The Young Elite was a reread, I have read this book years ago. I think that was right before her book signing event here in the Philippines. And wow rereading this was an amazing experience. I had to fall in love with these characters all over again.
Over the years that had passed. It still gave me a refreshing take on Adelina. Her character alone is enough to keep me going but of course, Marie Lu won't let us down that easily scoffs. 
"They were the best of friends as long as they did not know they were supposed to be enemies. The truth would do its damage soon enough. – Brothers in Fire, by Jedtare"
Set in the 1300's in a fantasy world where there are three moons… sooo here for it, a fantasy world of Kenettra. This is completely different from the one we all know, three moons and all. There is a huge more continent to explore I hope to see in the following books.
The fictional place filled with rich cultures and belief, its as if I completely jump inside the book. Malfettos are an abomination in the kingdom. People who brought forth unfortunate things to a person even the city alone.
The characters are compelling most. Adelina is an uncommon protagonist we see, her wavering faith of goodness and wickedness in her body is something I had been peering on. Silently wishing to go and switch up and truly embrace it to fulfill her ultimate power. Teren is the lead Inquisitor in the kingdom, he believes that all malfettos should die and be cleaned out of the kingdom. He plays in such a gamble when his world intertwines with Adelina. Enzo is yet another player that will drive Adelina to who she is, she will, or would be? Hmm
I adore the side characters as well. Rafael and Gemma are somehow my favorite, and Violetta. Okay, I love them all among the other member of the Daggers good or bad intentions. These characters are really a fresh take. I now am nervous for The Rose Society, I am now hyped and expecting for more of these. And meeting new ones.
Okay, speaking of power… most of the character that plays here has powers. Each had a different gift from the gods and goddesses. I love how unique powers they have and role to fulfill. Seeing these roles out in battles or just in training is powerful in my end, call it highly entertained and left wanting for more.
Enough, characters. Another I am surprised with it the pacing. It is a bit slow in the beginning. And I really don't mind. In it's pacing filled with darkness and cunning events that soon will unleash and blow right of the page, it felt like that. As it goes the pace gets richer and thicker up til the last page. Years ago when I first read it I was furious hahaha because it was just released there's no second book yet. I feel bad for past me. Now it still had the effect but I know I have the second and third book with me.
I am anxious where The Rose Society will lead me.
Rating:
Amazon | Book Depository | IndieBound | Wordery
Add to Goodreads
⚔️ ⚔️ ⚔️ ⚔️ ⚔️
Title: The Rose Society
Author: Marie Lu
Genre: Fantasy / Young Adult
Publisher: G.P. Putnam's Sons Books for Young Readers
Release Date: October 13th, 2015
Format: Paperback / Own Purchased
Synopsis:
Once upon a time, a girl had a father, a prince, a society of friends. Then they betrayed her, and she destroyed them all.
Adelina Amouteru's heart has suffered at the hands of both family and friends, turning her down the bitter path of revenge. Now known and feared as the White Wolf, she flees Kenettra with her sister to find other Young Elites in the hopes of building her own army of allies. Her goal: to strike down the Inquisition Axis, the white-cloaked soldiers who nearly killed her.
But Adelina is no heroine. Her powers, fed only by fear and hate, have started to grow beyond her control. She does not trust her newfound Elite friends. Teren Santoro, leader of the Inquisition, wants her dead. And her former friends, Raffaele, and the Dagger Society want to stop her thirst for vengeance. Adelina struggles to cling to the good within her. But how can someone be good when her very existence depends on darkness?
Bestselling author Marie Lu delivers another heart-pounding adventure in this exhilarating sequel to The Young Elites.
Thoughts:
"Once upon a time, a girl had a father, a prince, a society of friends. Then they betrayed her, so she destroyed them all." 
Marie Lu outdid herself with this book. I think this is where her writing really peaked. I have read Legend Trilogy and Warcross, but this is wowamazeballs. It is very expressive and articulate without giving away much, that a reader would stay up all day or night just to inhale the words off these pages and just be in agony. It certainly better than its predecessor. I am surprised.
The Young Elites is a book that still finds balance in with the light and dark, and y'all The Rose Society is dark, it seeps. I am can feel it growing too. I vibed with this book so much. It has offered so much;
Developing, intriguing, throwing in of new characters. We get to see Alina, leaning in too much of something, I am actually scared. I do. And I want her to be so wicked yet I don't really. What even does The Rose Society book do to me? Her sister Violetta, she's growing stronger in her powers. Was she really forgiven? If yes, what then, type of question will circulate in your mind. The Daggers, gods their leader, exhales is that someone will be brought back? Will it be the same? You have to read through it's worth it. All is developing nicely, and the intrigue builds upon each will wreak destruction in one's heart. As expected the new characters, to cast upon our uncertainties on. With that new characters = new powers, aren't you curious. Plus! I found me a new crush! Magiano, I like this character. (There may even be creatures to meet! I am excited for you to read this book, really, from here I totally recommend it!)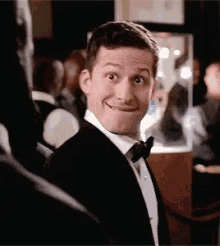 The plot, it grows deep. With that cliffhanging ending from the last book picks up on here, with a much growing dark Adelina. She vowed to revenge what was done to her in the past. Recruiting new Elites, winning more hearts of new followers? I mean that's tricky as it gets. Marie Lu has woven something pretty solid here. I am growing more scared as I get to the third book, The Midnight Star.
Packed with action, everyone is scheming, new alliances are formed, more betrayals, just more of everything. It is too packed with action, and I am saying really not only inland but by sea and air, you read that right.
We are offered with an expanded world territory too, a new kingdom and even a few more leaders to meet along. It was a divine delight to see new places, that I had only been hearing from the characters and now I get to feel. And emotionally expanding. With such bitter ends, and victorious endings, what would really become of Adelina?
It is unlike the first book ended with a huge cliffie, but I feel more engaged than ever to read the last one. But I had developed a bad habit of procrastinating into the last book. (i.e. Red Queen Series, Throne of Glass Series, Delirium Trilogy) but I'll get there, you won't be experiencing waiting for my thoughts over it, it'll be below then.
Rating:
Amazon | Book Depository | IndieBound | Wordery
Add to Goodreads
⚔️ ⚔️ ⚔️ ⚔️ ⚔️ ⚔️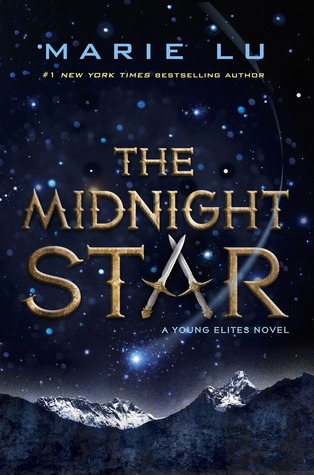 Title: The Midnight Star
Author: Marie Lu
Genre: Fantasy / Young Adult
Publisher: 
G.P. Putnam's Sons Books for Young Readers
Release Date: October 11th, 2016
Format: Paperback / Purchased Own Copy
Synopsis:
There was once a time when darkness shrouded the world, and the darkness had a queen.
Adelina Amouteru is done suffering. She's turned her back on those who have betrayed her and achieved the ultimate revenge: victory. Her reign as the White Wolf has been a triumphant one, but with each conquest her cruelty only grows. The darkness within her has begun to spiral out of control, threatening to destroy all she's gained.
When a new danger appears, Adelina's forced to revisit old wounds, putting not only herself at risk, but every Elite. In order to preserve her empire, Adelina and her Roses must join the Daggers on a perilous quest—though this uneasy alliance may prove to be the real danger.
Thoughts:
What. In. The. Gods. And. Goddesses. Have. I. Just. Read.
I have accepted the fate of a certain character. It was something I had been pondering on. And I was right? sort of? It was a bit anti-climatic for my liking, but I liked it too? Because of the counterpart of this certain one has grown bone deep into my life. And I wish them best.
I am confused. I am frustrated. I am pain. Hahaha. The Midnight Star was phenomenal in its way. The consistency of how cruel Adelina was in The Rose Society then continued on here. Of each characters' character. It's there, each is tested to something greater, there are things that started to change in Kenettra, something bigger is happening that all of these characters are coming together.
Seeing them coming together a band of misleading misfits, glows my heart. The intricate personalities interacting with the opposites and the similars were written greatly. It is amazing how Marie Lu has weaved the entire series to be general, and it all leading to this. If you had loved and enjoyed the first two books you're going to like where this one goes, the mixture of everyone, in a state much darker than the last.
We get to explore more of the mythological side of the series, face to face with danger themselves, the stakes are higher and it was petrified by what's to unfold. In The Rose Society the world was explored in a much wider range, think that but here wider. Yes, it was glorious.
The narration and writing are great, it has the touch of what we see from the earlier ones and more, well also and then some, because of the last part it broke the momentum for me. If you'd like to be spoiled by all means click…
If you know me I love to read tragic endings, where a certain someone dies and that it was deserved and justified of course, when Adelina made the trade for her sister I was teary-eyed. And proud of Adelina, that she had redeemed herself, had proven herself not that all corrupted but still is.What conflicts me most is when she left Magiano. I was so hurt because Magiano deserves to be happy too, after all that to that I can't seem to accept but Adelina deserves it. So, when Violetta made another bargain of some sort, my mind was grinding gears. What now? When it was revealed, tears were shed.In my mind, I still believed that Magiano deserves better, me tbh, but what makes me love him more is that he doesn't mind to have that limited amount of time to spend with Adelina, it was freaking bittersweet. Magiano is so pure. I can't. And then I find it a bit anti-climatic. That's why it has a demerit of a star.
Like I said, in the beginning, there was an anti-climatic element. But overall, I think this series is Marie Lu's best one yet. And yes, I have read The Legend Trilogy and Warcross,
Totally recommending the series for EVERYONE.
Rating:
The Midnight Star is a 4 Star read but Magiano is a 5 alone so, there a nine.
Amazon | Book Depository | IndieBound | Wordery
Add to Goodreads
Overall of overall, would I recommend this series? YES.
⚔️ ⚔️ ⚔️ ⚔️ ⚔️
Disclosure:  All views and opinions are my own and don't necessarily reflect the author, the author's work, the publisher, nor any other group of people, nor receive any monetary compensation for doing this review. Booklinks contain affiliate links in which the blogger receives a tiny commission on all successful purchases.
⚔️ ⚔️ ⚔️ ⚔️ ⚔️
About Author
I write young adult novels, and have a special love for dystopian books. Ironically, I was born in 1984. Before becoming a full-time writer, I was an Art Director at a video game company. Now I shuffle around at home and talk to myself a lot. 🙂
I graduated from the University of Southern California in '06 and currently live in LA, where I spend my time stuck on the freeways.
(from Goodreads)
Website | Twitter  | Instagram | Goodreads
⚔️ ⚔️ ⚔️ ⚔️ ⚔️
How about you have you read the series? Do you have books similar to this you would recommend?