Title: Everlasting Nora
Author: Marie Miranda Cruz
Genre: Realistic Fiction / Contemporary / Middle Grade
Publisher: Starscape
Release Date: October 2nd, 2018
Synopsis:
An uplifting middle-grade debut about perseverance against all odds, Marie Miranda Cruz's debut Everlasting Nora follows the story of a young girl living in the real-life shanty town inside the Philippines' North Manila Cemetery.
After a family tragedy results in the loss of both father and home, 12-year-old Nora lives with her mother in Manila's North Cemetery, which is the largest shanty town of its kind in the Philippines today.
When her mother disappears mysteriously one day, Nora is left alone.
With help from her best friend Jojo and the support of his kindhearted grandmother, Nora embarks on a journey riddled with danger in order to find her mom. Along the way she also rediscovers the compassion of the human spirit, the resilience of her community, and everlasting hope in the most unexpected places.
Thoughts:
Everlasting Nora is a moving novel! And I am claiming it one of the best out there! I feel among many others; seen and moved by this book.
A powerful prose depicting the struggle of living in middle class going through poverty line. Who had lost a lot from an unfortunate tragedy that occurred. What has been lost, gained, learned, and what is yet to unveil along the way.
From the first sentence that I read out of the book, I was so sure that I will be in for the wildest heart-rending ride of my miniscule life. It had tugged my emotion immediately. It brought me into an in-depth trance. I am not kidding! Everlasting Nora is a book written for the people to be understood and not just to make gain something from the tragedy and pain. Which made me sob longer as I grip my Kindle during the ungodly hours.
Another thing I had noticed is that the book hasn't italicized the Filipino words throughout the book. It is normalized for the book's narrative because Nora is a Filipino child. I am so happy-if you're worried; not understanding these words, there is a glossary in the back of the book for reference so, Marie's gottchu.
Let's dive further, the physical surrounding was capture in raw and candid truth. From all places that Nora went and said, the cemetery, the street alley, the hospital, the electricity, and water usage, it may come as a shock to some people but it is real and it is happening still.
Physical appearance, this made me feel so seen. There was this scene where Nora describes Jojo smile.
"When he smiled, his wide nose flattened a little more."
Ahhhhh, this voiced out, pictured out, poured out emotions from me. I have that nose! And seeing it in a traditional book that was originally published not here in the Philippines but in the U.S. Gods above!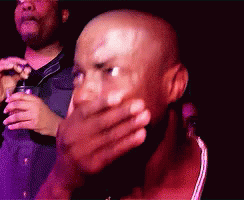 I highlighted plenty, here's another one…
"I propped my rubber slippers at the bottom of the step and went inside."
That was highly satisfying!
The events that transpired in Nora's life has been demanding and inspiring of a challenge. After the accident left with nothing. Nora is left to work; help earn money to have food in her and mother's bellies, and maybe soon enough to bounce back into school afford to have a uniform, books, and supplies. One afternoon after selling everlasting flowers Nora was waiting for her mother to come home and didn't days passed still hopeful Nora. Got into action and investigated it herself along Jojo, her best friend the whereabouts of her mother could be. As if their present condition wasn't alarming enough, what they found out and dealt with in the following chapters intensifies. With the themes of classism, violence, and kidnapping. It was both gut-wrenchingly real and eye-opening.
Family is the people you can lean on the time of trouble, right? Not in most cases, family doesn't have to be by blood, but with the clearest intent of helping, the characters that played here is at most hard to believe but in reality is true too. You will find the most unexpected people to help you than painful to say of your own blood.
There are a lot of characters that were mentioned here, but they're barely for appearances and it does appear as one dimensional. I think this was intentional. But our MC, Nora is not. She's someone who I will never be when I was her age, she's intelligent, independent, brave and a whole lot more amazing adjectives here!
I mean… Nora was often asked? if it is scary to be living where the dead is, she would answer that the living is more dangers of the dead. This is something my dad said to me too. And she's embracing it like a pro! at her age! Yes!
As I reached the ending I was squeezing my copy real hard. I was expecting something that will make one cry hard. And I did but in a complete opposite of what I thought was. It was glorious!
Written beautifully moving and engaging, Everlasting Nora is a book you would never forget. It goes deep under your skin. A story that'll make you laugh, cry, and gasping for help. A tale that'll fuel one to be better, navigating through the hardships in life, remaining hopeful in the most possibly dire circumstances.
I recommend it to everyone! It is something to be read by all and all ages. It may even surprise adult, well, even better! Of course, given with the caution of these trigger warning: violence, child abuse, classism, extreme poverty/hunger, kidnapping, descriptions of blood and other serious injuries.
I believe this book will be a great classroom discussion too! I hope a lot of people would reach and moved by Nora's life! One simply can't help to let Nora into their hearts. Nothing but love.
Thank you, Kate of The Backwards Bookshelf, for letting me be part of your tour and for organizing this tour!
Rating:
Amazon | Book Depository | IndieBound | Wordery
Add to Goodreads
Disclosure: Copy provided by Publisher through The Backwards Bookshelf and NetGalley in exchange for a spot in the promotional tour. All views and opinions are my own and don't necessarily reflect the author, the author's work, the publisher, nor any other group of people, nor receive any monetary compensation for doing this review. Booklinks contain affiliate links in which the blogger receives a tiny commission on all successful purchases.
💮 💮 💮 💮 💮
About Author
Website | Twitter | Instagram | Goodreads
💮 💮 💮 💮 💮
More Everlasting Nora? Visit these blogs for more stops!
December 3

December 4

Review, fanart, and quote graphics from Divine @ Vinedicated
Review and feature post from Erica @ Living a Hundred Lives

December 5

Review from Rose @ Rose Books Blog
Review from Justine @ Bookish Wisps

December 6

Review and mood board/aesthetics from JM @ The Book Freak Revelations
Review from Karlita @ Tale Out Loud

December 7

December 8

December 9

Review, mood board/aesthetics, playlists, and quote graphics from Hafsa @ Petal Hugs
Review from Jennifer @ Jen D Bibliophile

December 10

Review, fanart, and quote graphics from Nessa @ Utopian Pages
Review, mood board/aesthetics, quote graphics, and downloadable bookmarks from Bianca @ The Ultimate Fangirl

December 11

December 12

December 13

Review and feature post from Kester @ Lil Book Lovers
Review from Gel @ Whimsy Wanders

December 14

Review from Mica @ The Girl on Track
Review from Shealea @ That Bookshelf Bitch

December 15

Review and author interview from Kate @ The Backwards Bookshelf

December 16

#EverlastingNoraPH Twitter chat
💮 💮 💮 💮 💮
Lastly, you are all invited to #EverlastingNoraPH Twitter Chat! It is on December 16th at 8:00PM Philippine Time.
💮 💮 💮 💮 💮