Once upon a time Kerri of Kerri The Book Belle tagged me to do the Zodiac Sign Tag. Months after the tag I have finally caught up. And did it. I had limited myself to the books I have read this year alone. Based on my answers from my 2018 reads! Not necessarily released in 2018 rather books that I read this year. The result was nostalgic and fun.
And after reading this you should go and subscribe to Kerri in her vlog. And yes, this tag is originally made by Kerri and from BookTube. If you may too, the questions are really interesting! I bet y'all would have fun doing it too…
Let's go!
Questions:
Aries: Aries is the warrior of the zodiac. Name your favorite "strong female character."
Henri from The Oremere Chronicles, actually, no, there is more than one female character here that is holy gobsmackingly amazing! It's really good. From the concept of the magic they have in this fantasy world to the intricate details of the world building, and yes, to the drop of characterization, well Henri most especially. I say her. And it has two books now. And the second time around was a blessing! I can't wait for the 3rd one.
Taurus: Taurus is known for loving the finer things in life. What food/drink from a book would you like to try?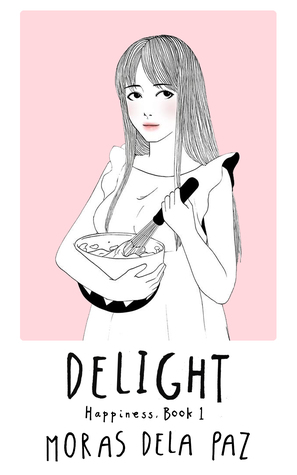 From Delight by Moras Dela Paz, one can tell from the cover that it has baking things going on. And I know I can get these baked goods from a bakery out there or some bakeshop in the metro. But I really am curious how great Serena's are. Looking at it now makes my mouth water.
Gemini: Geminis value interpersonal communication. Name your favorite character friendship.
I got a tie, is it okay to have two? I'll say it anyway.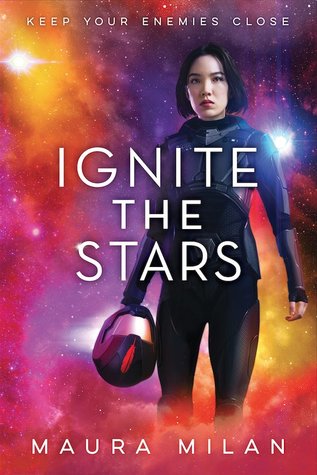 1st one is from Everlasting Nora by Marie Miranda Cruz. Nora and Jojo, these two brought me to tears. I'd like to imagine the best world there is for them. It's where they are. It's what they deserve.
2nd is from Ignite the Stars from Maura Milan I won't say who it could be a spoiler to people who hadn't read it yet. But you should have probably read it by now I mean the announcement for the sequel is out by now that I posted it.
I'll just say it here for the y'all people who want to know.
Ia and Brinn. They were the blend of hate to friendship kind, and I am existing for it. They freaking uplift each other. Name me a more iconic duo. Hahaha!
Cancer: Cancers are the most emotional of the signs. What book have you thrown/wanted to throw across the room?
The Law of Inertia. Let's just leave it to thatTM.
Leo: Leos have a great desire for popularity. Name a character you want more people to love.
It already is a popular series, that may have had people loving him then. But dang it, the amount of hate I see Chaol Westfall is receiving is tiring yet here I am wasting energy. That is why I am so happy to see Chaol in Tower of Dawn. He is freaking amazing, also, he may be the primary reason I am reading Kingdom of Ashes too. And Manon, Evangeline, and Lysandra too. I want to see their endgame.
Virgo: Virgo always wants things to be logical. What book confused the heck out of you?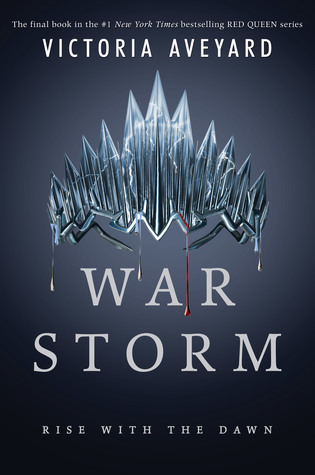 NEED I SAY MORE?
wOW, 2018 has failed me in terms of series endings.
Libra: Libra is all about right and wrong. What decision by a book character do you wish you could undo?
That soldier in the near end of Crooked Kingdom can go choke on my tears. I'd undo that, but it's really on point of a point to but it's really painful. I am speaking from anger, but I still would undo that shi(o)t he did.
Crooked Kingdom reader y'all know what I am talking about right? Know that while you are reading this I am hugging you.
Scorpio: Scorpio is the sign associated with death. What character would you kill if you could?
I am above murder.
In a heartbeat, I'd let Maeve drop-freaking-dead. She's the very definition of cruel.
Sagittarius: Sagittarius loves freedom and travel. Name a location from a book you'd love to visit (can't be Hogwarts).
I would sell a part of my soul to Sangu Mandanna, I think she already has a piece, nevertheless still willing. I would love to go, space adventure!!!
That would be so cool, in space among the gods and goddesses, what more could I ask for? Given that I am safe somewhere out there. I don't want the planet I am in or ship I am in was about to explode into pieces. That would suck, story of my life.
Capricorn: Capricorns are wise beyond their years. What mentor/teacher from a book do you wish you could learn from?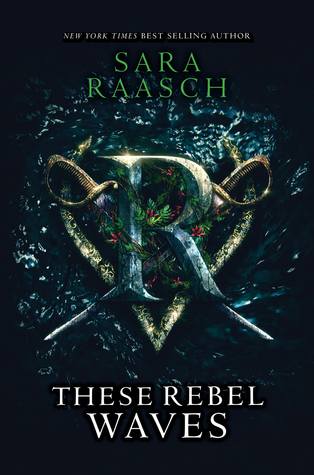 Adeluna from Sara Raasch's These REbel Waves seems like the most appropriate answer. She's amazing. She's really amazing. I'd like to know more about what she knows. She knows these healing and potion things that would be very helpful for everyone. Just generally she's a badass.
Aquarius: Aquariuses are known for their rebellion. If you had to, what revolution from a book would you join?
I'd join them! From Lee Baluersouth's Secondhand Origin Stories. Opal, Isac, Jamie, Yael, and I. to finally fulfill my superhero fantasy!
I don't mind getting my ass handed to over and over again by Opal. Hahaha
Pisces: Pisces never stop dreaming. What book/series did/do you wish would never end?
Clearly, a stand-alone. I think it's a book that I would reread. It is lyrical book. There may be some issue with the characters but I love the world.
🌺 🌺 🌺 🌺 🌺
I am tagging anyone who's interested in doing this tag too! But with the exception of pingback to me? I would love to see your answers too.
That's it! That's a wrap!
---
Have you read any of the books I have mentioned here?