Title: Kingdom of Ash
Author: Sarah J. Maas
Genre: Fantasy / New Adult
Publisher: Bloomsbury
Release Date: October 23rd, 2018
Format: Own. UK Paperback
Synopsis:
Aelin has risked everything to save her people―but at a tremendous cost. Locked within an iron coffin by the Queen of the Fae, Aelin must draw upon her fiery will as she endures months of torture. Aware that yielding to Maeve will doom those she loves keeps her from breaking, though her resolve begins to unravel with each passing day…
With Aelin captured, Aedion and Lysandra remain the last line of defense to protect Terrasen from utter destruction. Yet they soon realize that the many allies they've gathered to battle Erawan's hordes might not be enough to save them. Scattered across the continent and racing against time, Chaol, Manon, and Dorian are forced to forge their own paths to meet their fates. Hanging in the balance is any hope of salvation―and a better world.
And across the sea, his companions unwavering beside him, Rowan hunts to find his captured wife and queen―before she is lost to him forever.
As the threads of fate weave together at last, all must fight, if they are to have a chance at a future. Some bonds will grow even deeper, while others will be severed forever in the explosive final chapter of the Throne of Glass series
Thoughts:
There will be SPOILERS.
Read at your own risk! There will be spoiler bombs from this sentence below.
After a tumultuous 980 pages…
I basically am Brendon Urie
Gosh, there are so many, so many, and I am glad it is over. And gods above my bb. I, uh, gods, I never thought I'd love you more. (It's Chaolfreaking Westfall FYI.)
Let me acknowledge that I know SJM would kill me off first if she decided to write and include me. Let it be known that I read 7 no, make it 8 including the novella because I fell too invested with her characters. Most especially and obviously I am trash for Chaol. It has its ups and downs through the years.
I had put off this book so many times. Not because of being intimidated by the thiccness, I love thicc books, but the fear of having too wordy sentences of writing for certain points in the story i.e. Empire of Storms 👀… And I just. I can't. can't stand. not. knowing. what is to become of my Chaol. I have made it. He made it.
Writing:
It has been a ride with the writing. Throughout the books, 8 to be precise. It never had been consistent as it is, likely with any other authors too. It had swayed me on different sides. I loved it. I cringed at it. And the same went with Kingdom of Ash plus much more. I was not having it with the uncanny similarities brewing with Manon and Dorian and Elide and Lorcan's pairing story. I have mentioned it in from my previous bookish thoughts that the build-up has been highly intriguing. And somewhere along here, it felt like I had seen it somewhere I just can't point which.
World Building:
God, it was glorious. Obviously, I wasn't huge on the writing but as the basic use of the words meaning (lol) I can picture them all. It was beautiful, war, havoc, pain and all of that aside. I had been excited about the battlefront description since the mention of it in both Empire of Storms and Tower of Dawn. It felt like the upcoming season finale of Game of Thrones. That scene where the royalty's army was packed and going to the land where it will all unravel.
The stations of where each character lies. I see them in these ever-changing circumstances. Meanwhile, there are these little moments wherein at least a character pauses and take in the situations. And I am soaking all of it like a sponge. I always am a sucker for a good setting. No, surprise here. I often fall in love with the world building first then the character itself. I tend to stick around to a series' 7th book to realize this too.
Plot:
I was choking when Aelin said I am 20 and then there's this voice in my mind splashed back into Empire of Storm sex. Then an echoed thought went, she's having the time of her life, sex and enslavement and all she deserves it. I just don't know where to place that thought. I should smoke it.
Okay, it has been lengthy. The first part was blowing my socks of good. Then part two happened. It was quite disappointing. I am 10000% it is me. I had this idea in my mind that someone will die, as a sacrifice for the keys. Then again there were hints that it was going to be solved. I was cool beans, just don't touch Chaol. But if it was his destiny I wouldn't hold it against someone. I will just wallow in puddles and buckets of tears if that was the case but either way it is what occurred. Going back, a war like this *stares at map* is to result in some casualty, especially with the immediate character cast. What happened was The Thirteen's Death. God, after Chaol and Yrene I was rooting for Asterin. WOW. The number of emotions I had. It was alright, yes, painful but all of The Thirteen?! (Manon excluded).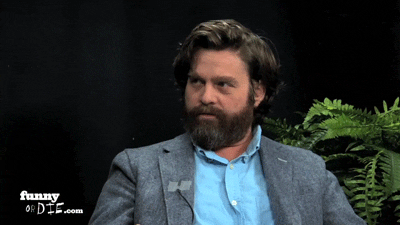 A lot had been saying that one shouldn't read A Court of Thorns and Roses Series but what if ACOTAR world is like Earth 2 in the SJM Fantasy? Eh? Eh? Y'all be like what dis bitch talking about, I am saying like from the Flash TV Series some alternative realm that something happens but like the *insert let me copy your homework meme* kind of way.
Characters:
Let's go with each, shall we?
Aelin – It has been a painful and fulfilling journey for her. She has been so so much, I wouldn't even wish this pain over someone.
Rowan – I really liked Rowan when he killed that torturer.
Dorian – Clearly seeing his doubts as Dorian, the friend, the king, brother, his hatred towards his dad, the responsibility now bearing on his shoulder as the king. I understand the burden of it all.
On the other end, the news was flashing over my eyes. His new powers, his will, this character, was certainly someone I thought who was going to die. HE LITERALLY WAS beside Manon doing each other at it. Not until someone remembered he has a purpose and sent him out.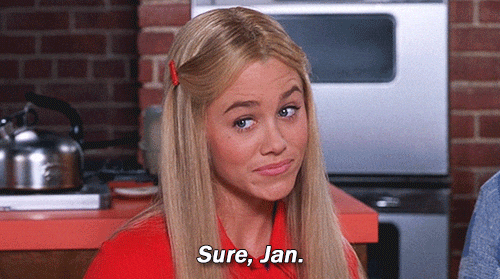 Manon – First of all my queen, that deserves every good thing the world could offer.
The Thirteen – Why?
Chaol – Totally Biased. If you saw my Instagram Stories, it is no secret how much of trash I am and how salty I am with the hate he is receiving still. My heart couldn't be more-happier. I stood by this man until the end of my days. He's flawed, he's perfect. My man over here let his wife, (still me though) become the person who she really is and wants to be. And my heart is still swelling from this kindness. Chaol Westfall's arc is one of the best in the series. Literally, his growing development from Throne of Glass up to here astounds me still. Hats off.
Yrene – Honestly, I was certain that something was going to happen with her, just to spite Chaol. Surprise! She's fine the baby is fine. And the way she played a huge part of the cause here. Ooof, scene stealer! I love it.
Elide –  I really like and dislike her some ways. She posted a strong face of loyalty towards Aelin. At another side, I was blindsided by her. Elide had shown strong emotions of hatred towards Lorcan because I was so blinded by her loyalty. I actually thought she meant it.
Lorcan – Redemption arc, I am a sucker! From his former self in the earlier books, I hated him. And in here, it was a pleasure and a pain to watch. He has been trying so hard to be better, better for Elide. Therein he has sacrificed and pledged so much.
Fenrys – I never gave a care about him in the earlier books that much, I loved him here. He and Aelin had created a profound relationship. Much that one could never resist. His presence made it all better.
Gavriel – Been waiting for this portion redemption, it was disappointing. There was this talk between Gavriel and Chaol. I was counting on it, it was very hopeful. I at least was hoping for a two, or three sentence exchange between Aedion and Gavriel at least.
Aedion – I was waiting for something huge from here, what I got was a different type of huge, he is a dick! I am not here for it. He verbally and emotionally abused Lysandra I don't like it. I can't. I will never.
Lysandra – You could have done better
Evangeline – Ahhh, I love Evangeline, she has come from that childlike to this lady. Who has found her home and has been making the most out of it. It was amazing. Her responsibilities and her relationship with the people around her.
Nesryn & Sartaq – They felt more of a fill-in character, they are in battle-war mode. Scheming and bantering among other characters. I understand the book is already lengthy. But I wish there could have been more scenes with them.
Erawan – His end felt cheap. It's me, not anyone, me. I may have been mentioning the trades got me going like Ross Geller…
Maeve – It was so loooooooong. All of these offers as hints as some kind of redemption? Nothing, NADA. Okay. Sure. We are here now.
Overall:
It was okay. Really. It has satisfied my itch knowing the characters' endgame in their own ways.
Trigger Warning: Verbal abuse, physical abuse, torture, war themes, animal deaths, sexual content, sexual threats, enslavement, some blood depiction, post-traumatic stress disorder.
Rating:
Amazon | Book Depository | IndieBound | Wordery
Add to Goodreads
Related: The Assassin's Blade – Sarah J. Maas
Related:  Queen of Shadows – Sarah J. Maas
Related:  Empire of Storms – Sarah J. Maas
Related: Tower of Dawn – Sarah J. Maas 
Disclosure: All views and opinions are my own and don't necessarily reflect the author, the author's work, the publisher, nor any other group of people, nor receive any monetary compensation for doing this review. Booklinks contain affiliate links in which the blogger receives a tiny commission on all successful purchases.
---
What are your thoughts about the final installment in the Throne of Glass Series?