Title: Match Me If You Can
Author: Tiana Smith
Genre: Romance / Contemporary / Young Adult
Publisher: Swoon Reads
Release Date: January 8th, 2019
Synopsis:
Mia's best friend Robyn is known for her matchmaking skills, which is perfect, because homecoming is just around the corner. But Robyn refuses to set Mia up with the guy of her dreams, which forces Mia to take matters into her own hands. She uses Robyn's matchmaking service to make sure popular Vince Demetrius falls for her.
Vince asks her out, but Mia doesn't count on Logan, the persistent school newspaper photographer who seems to like her out of the blue. Now she has to choose between Vince – the guy she knows is right for her – and Logan, who insists that she give him a chance. And she needs to make sure Robyn doesn't find out that Mia's been matchmaking behind her back.
Mia has two weeks before homecoming. Can she fix the mess she made or will she have to kiss her perfect match goodbye forever?
Thoughts:
Aaaaaaaaaaaaaah! What a breath of fresh air Match Me If You Can is! It started strong. It may have begun shattering Mia's perfect world on the wrong foot but definitely not in my point of view. Hahaha! I always have been a huge fan of haters to lovers trope then Smith thrown in more elements that made it so much more enthralling as it the plot thickens.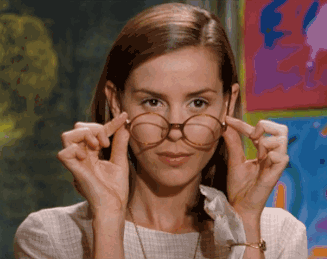 From page one, the writing for me works and is compelling. It captivated my attention in a jiffy. Heck, my cousins visited that weekend when I began reading this and I was not able to tear away my eyes off my e-reader. They eventually left me to watch a movie because I was grinning too much.
To some romance is a cliche but I believe romance is the most difficult thing to write; it is tricky to draw readers attention but done right? well, you'll find one sucked deep into it, flipping pages until there's the last. And that what happened with Match Me If You Can. The writing came out in a swoosh, the personality of the book come out naturally. The book alone, the characters is entirely different.
The characters take us into different dimensions, at times there came a point it felt flat. Nevertheless, they are of nothing forced of a persona. They pop out like they are their own. I find them all effortless and wrapped up with their own game. Motivated by their angst believingly, fulfilling the norm that exists in high school. Or breaking that stigma.
Another thing to like is the character development, Mia's character from a state of mind seemingly superficial and can be a bit uptight and the transformation, it was a pleasure to witness. Logan, he's not only painted as that ideal likeness of stereotype. That one would swoon over for. Robyn, Elena, Mia's friends. I was stressing over them through in a good way. Vince, the school jock, had shown a little more than what I thought he would be.
It's something we had seen before in books and movies. However, the twist here still managed to woo me, winning me over really good. It may strike some as predictable, and it is but it took turns on another journey before truly hitting the nail of predictability you were expecting. And I think that's what made this one unique and refreshing.
Match Me If You Can's pacing is fitting to its voice, it's engaging as a whole. The plot's turn of events and the romance movement is right about. I believe that one would find the romance here playing out like their favorite romantic comedy movie. And I know everyone has their one guilty pleasure.
Ready your book-crush list because you may add one in there! Seemingly so, I haven't read or seen it yet but it's been said that this is a YA Retelling of A Midsummer's Night Dream.
If you are looking for a fluffy read, if you just want to swoon over someone, if you want to break your face from smiling, I recommend Match Me If You Can!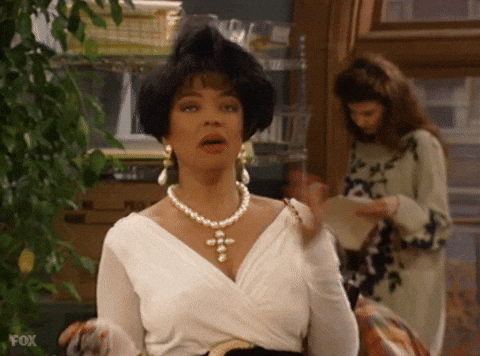 Rating:
Amazon | Book Depository | IndieBound | Wordery
Add to Goodreads
YOU MAY ALSO LIKE: How to Breathe Underwater – Vicky Skinner & The Impossibility of Us – Katy Upperman
Disclosure: Copy provided by Xpresso Book Tours in exchange for a spot in the tour. All views and opinions are my own and don't necessarily reflect the author, the author's work, the publisher, nor any other group of people, nor receive any monetary compensation for doing this review. Booklinks contain affiliate links in which the blogger receives a tiny commission on all successful purchases.
💙 💙 💙 💙 💙
About Author

Tiana Smith is a copywriter turned novelist who grew up in the Wild West of Montana. When she isn't writing, she's chasing after her ninja boy, reading, or binging the Disney Channel. She'd love to be fluent in sign language, but for now she gets by with awkward hand gestures and even more awkward French. She has double degrees in Honors and English from Westminster College but wants to go back to school to be a lion tamer.
Website | Twitter | Facebook |  Goodreads
💙 💙 💙 💙 💙
Playlist
As an extra; I find Match Me If You Can an amazing read, I took the liberty to add this playlist!
I hope you enjoy!
💙 💙 💙 💙 💙
Giveaway!
US / Can Only
💙 💙 💙 💙 💙
---
What's the fluffiest book have you read? Have you read this one too?