aaaaaaaaaaaaaAAAAAAAAAAAAAAAAAAAAAAAAH, yup, I am still screaming over the news! Okay! Not! Really! More like I still tear up. Happy?
I swore to the gods, I was up on about my life when a friend texted me, saying "May news grabe." followed by "Shadow and Bone daw Netflix".  And replied an hour or so later without malice "Totoo ba dapat six of crows". Hahaha
Basically, friend over here says, "Shadow and Bone will be turned into a Netflix show", me, on the other hand, replied: "really, it should have been Six of Crows". Then I saw that Six of Crows is included in the said adaptation. Resulting in a major freakout then. Ha! I was a staling Mal over the Shadow and Bone announcement then I saw an article about Six of Crows; here we are now, still tearing up over the thought of it, in tHE WORKS TO BE ADAPTED ON SCREEN.
Enough of that you came here for the Pre-Netflix Grishaverse Tag. I was from a different platform, nevertheless same community, from Rachel Marie Book Junkie. That is where the original tag is from. And I was tagged by Divine of REA(D)IVINE. Thank you so much! And I am looking forward to our buddy reading next month! I think Leigh Bardugo is making us more acquainted with each other. Imma right?
Nina Better Be Plus Sized: A Book with a fantastic fat rep.
If the Dress Fit by Carla de Guzman 
It is an #OwnVoices Novel. What more can I say? The author approaches the topic of body image tastefully, plus you better ready your book boyfriend list because you just might add another.
MALINA is NOT my OTP: A Book where you couldn't get behind the romance.
There's a certain pair here that started from good-lord-she-deserves-to-be-happy-do-it-you-two to she-didn't-go-through-that-shit-to-be-treated-like-this-all-over-again. If you've read Kingdom of Ash you may probably know who the pair is. If not I am not sure if I should say it because it's a spoiler?
I'll say it anyway…
They're Lysandra and Aedion. I was on board with that ship. And that ship sunk with that attitude.
'The Darkling Isn't Dead': A Book in which you connected with the villain.
I love to hate Queen Levana, she's a queen… just not for Cinder and the gang. K? She's her own queen. I mean she's fucking ruthless, she could be the devil himself. I know I shouldn't romanticize wicked behavior but this one is a good one.
Don't You Dare Whitewash!: A Book to television/movie adaptation where character's ethnicity was respected.
It shocks me too, to find out that Crazy Rich Asians could have been whitewashed I mean the whole cast?! Phew. It could have been so far from the movie we now see. Crazy Rich Asians movies stayed true. And another is To All the Boys I've Loved Before. I truly am glad to see that Lara Jean Covey is represented as a what she is from the book and to film, an Asian-American.
The King of Scars: A Book by a beloved author you are super excited about.
Aside from King of Scars, I am really excited for Joan He's Descendant of the Crane.
How amazing is that cover alone?
If you haven't heard of it yet, all you have to do is click Goodreads and witness what you are possibly missing! Or go ahead and pre-order a copy from Amazon or Book Depository right now. And submit your receipts for pre-order swag! IT'S OPEN INTERNATIONALLY!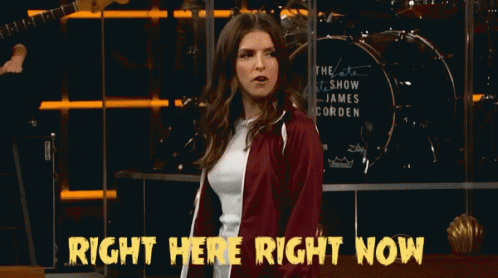 Of course, I am not that excited over the book. Obviously. It's not like I am reading it right now and is slowly losing screws over how freaking amazing it is.
Inej & Kaz: Fan Cast Your Faves.
I am no good at fancasting too. I do have been seeing Barbie Ferreira as Nina Zenik, been staring at her photos too. I think it'd be cool.
No Mourners. No Funerals: A Book quote that has stuck with you.
From Prep & Prejudice by Miren B. Flores
We make our own cages. We build them with uncertainties and hesitation; with fears that, when left unchecked, grow into hate. Even self-loathing. Who ever said you couldn't? Who said you never would be?
Oh, that took a turn from enthusiastically-creepily promoting a book to a sudden outburst of lifeline philosophy or something. But you have to admit that was a good quote. And it does intrigue you what it is about. Follow your heart read the synopsis…
Tag your faves and spread the hype!
Anything Grishaverse related, you are the first people I thought of. I am not sure if you were tagged already. I do hope you'd enjoy doing it too.
Rain of BOOKDRAGONISM
Kate of Your Tita Kate
Jon of Wander with Jon
If you're not tagged but are very interested in doing too, consider yourself tagged!
---
How did you find out about the adaptation news? Are you excited about it too?