Well, look at that. Another month went and passed. Hope you had an amazing January! Truthfully, I am one of those people who's not caught up with book releases in a month. I am hitting two birds with one rock with this post right now. I wanted a new feature on the blog. And I am getting myself aware with more of the releases in a month. I just hope that I can keep it up whole year round.
Let's review which books released this month; in case you missed some… Most titles featured in this list are under adult, young adult and middle-grade books.
📚 📚 📚 📚 📚 📚
Title: The Me I Meant to Be
Author:  Sophie Jordan
Release Date: January 1, 2019
Synopsis:
Girl Code: Never date a friend's ex.
Willa Evans has no intention of breaking the code. So what if she's always secretly loved her next-door neighbor Zach? As her best friend's boyfriend, he was always off-limits and it needs to stay that way, even though they just broke up. Even though every time she turns around he's there, tempting her…
No keeping secrets from your bestie.
Flor Hidalgo has a lot on her plate: her breakup with Zach, her dad's new dating life, and her struggling grades. So why can't she stop thinking about her hot, know-it-all tutor? At least she's got Willa, her constant in the chaos.
Breaking the code breaks friendships.
Two friends find themselves tempted by love that defies the rules in this steamy romance perfect for fans of Jenny Han and Simone Elkeles.
Amazon | Book Depository | IndieBound | Wordery
📚 📚 📚 📚 📚 📚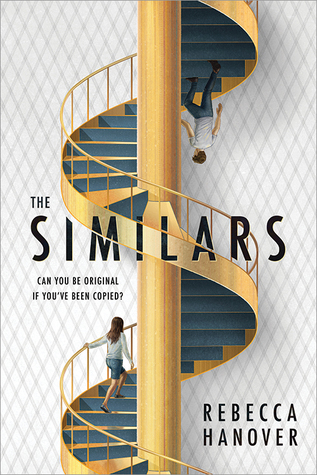 Title: The Similars
Author: Rebecca Hanover
Release Date: January 1st, 2019
Synopsis:
When six clones join Emmaline's prestigious boarding school, she must confront the heartbreak of seeing her dead best friend's face each day in class.
The Similars are all anyone can talk about at the elite Darkwood Academy. Who are these six clones? What are the odds that all of them would be Darkwood students? Who is the madman who broke the law to create them? Emma couldn't care less. Her best friend, Oliver, died over the summer and all she can think about is how to get through her junior year without him. Then she comes face-to-heartbreaking-face with Levi—Oliver's exact DNA replica and one of the Similars.
Emma wants nothing to do with the Similars, but she keeps getting pulled deeper and deeper into their clique, uncovering dark truths about the clones and her prestigious school along the way. But no one can be trusted…not even the boy she is falling for who has Oliver's face.
Amazon| Book Depository | IndieBound 
📚 📚 📚 📚 📚 📚
Title: True Places
Author: Sonja Yoerg
Release Date:
Synopsis:
A girl emerges from the woods, starved, ill, and alone…and collapses.
Suzanne Blakemore hurtles along the Blue Ridge Parkway, away from her overscheduled and completely normal life, and encounters the girl. As Suzanne rushes her to the hospital, she never imagines how the encounter will change her—a change she both fears and desperately needs.
Suzanne has the perfect house, a successful husband, and a thriving family. But beneath the veneer of an ideal life, her daughter is rebelling, her son is withdrawing, her husband is oblivious to it all, and Suzanne is increasingly unsure of her place in the world. After her discovery of the ethereal sixteen-year-old who has never experienced civilization, Suzanne is compelled to invite Iris into her family's life and all its apparent privileges.
But Iris has an independence, a love of solitude, and a discomfort with materialism that contrasts with everything the Blakemores stand for—qualities that awaken in Suzanne first a fascination, then a longing. Now Suzanne can't help but wonder: Is she destined to save Iris, or is Iris the one who will save her?
Amazon | Book Depository | IndieBound | Wordery
📚 📚 📚 📚 📚 📚
Title: The Wicked King (The Fold of the Air # 2)
Author: Holly Black
Release Date: January 8th, 2019
Synopsis:
You must be strong enough to strike and strike and strike again without tiring.
The first lesson is to make yourself strong.
After the jaw-dropping revelation that Oak is the heir to Faerie, Jude must keep her younger brother safe. To do so, she has bound the wicked king, Cardan, to her, and made herself the power behind the throne. Navigating the constantly shifting political alliances of Faerie would be difficult enough if Cardan were easy to control. But he does everything in his power to humiliate and undermine her even as his fascination with her remains undiminished.
When it becomes all too clear that someone close to Jude means to betray her, threatening her own life and the lives of everyone she loves, Jude must uncover the traitor and fight her own complicated feelings for Cardan to maintain control as a mortal in a Faerie world.
Amazon | Book Depository | IndieBound | Wordery
📚 📚 📚 📚 📚 📚
Title:
The Remarkable Jurney of Coyote Sunrise
Author: 
San Gemeinhart
Release Date: 
January 8th, 2019
Synopsis:
Five years.
That's how long Coyote and her dad, Rodeo, have lived on the road in an old school bus, criss-crossing the nation.
It's also how long ago Coyote lost her mom and two sisters in a car crash.
Coyote hasn't been home in all that time, but when she learns that the park in her old neighborhood is being demolished―the very same park where she, her mom, and her sisters buried a treasured memory box―she devises an elaborate plan to get her dad to drive 3,600 miles back to Washington state in four days…without him realizing it.
Along the way, they'll pick up a strange crew of misfit travelers. Lester has a lady love to meet. Salvador and his mom are looking to start over. Val needs a safe place to be herself. And then there's Gladys…
Over the course of thousands of miles, Coyote will learn that going home can sometimes be the hardest journey of all…but that with friends by her side, she just might be able to turn her "once upon a time" into a "happily ever after."
📚 📚 📚 📚 📚 📚
Title: Slayer
Author: Kiersten White
Release Date: January 8th, 2019
Synopsis:
Into every generation a Slayer is born…
Nina and her twin sister, Artemis, are far from normal. It's hard to be when you grow up at the Watcher's Academy, which is a bit different from your average boarding school. Here teens are trained as guides for Slayers—girls gifted with supernatural strength to fight the forces of darkness. But while Nina's mother is a prominent member of the Watcher's Council, Nina has never embraced the violent Watcher lifestyle. Instead she follows her instincts to heal, carving out a place for herself as the school medic.
Until the day Nina's life changes forever.
Thanks to Buffy, the famous (and infamous) Slayer that Nina's father died protecting, Nina is not only the newest Chosen One—she's the last Slayer, ever. Period.
As Nina hones her skills with her Watcher-in-training, Leo, there's plenty to keep her occupied: a monster fighting ring, a demon who eats happiness, a shadowy figure that keeps popping up in Nina's dreams…
But it's not until bodies start turning up that Nina's new powers will truly be tested—because someone she loves might be next.
One thing is clear: Being Chosen is easy. Making choices is hard.
Amazon |Book Depository | IndieBound | Wordery
📚 📚 📚 📚 📚 📚
Title: The Light Over London
Author: Julia Kelly
Release Date: January 8th, 2019
Synopsis:
Reminiscent of Martha Hall Kelly's Lilac Girls and Kristin Hannah's The Nightingale, this sweeping, entrancing story is a must-read for fans of remarkable women rising to challenges they could never have predicted. 
It's always been easier for Cara Hargraves to bury herself in the past than confront the present, which is why working with a gruff but brilliant antiques dealer is perfect. While clearing out an estate, she pries open an old tin that holds the relics of a lost relationship: among the treasures, a World War II-era diary and a photograph of a young woman in uniform. Eager to find the author of the hauntingly beautiful, unfinished diary, Cara digs into this soldier's life, but soon realizes she may not have been ready for the stark reality of wartime London she finds within the pages.
In 1941, nineteen-year-old Louise Keene's life had been decided for her—she'll wait at home in her Cornish village until her wealthy suitor returns from war to ask for her hand. But when Louise unexpectedly meets Flight Lieutenant Paul Bolton, a dashing RAF pilot stationed at a local base, everything changes. And changes again when Paul's unit is deployed without warning.
Desperate for a larger life, Louise joins the women's branch of the British Army in the anti-aircraft gun unit as a Gunner Girl. As bombs fall on London, she and the other Gunner Girls relish in their duties to be exact in their calculations, and quick in their identification of enemy planes during air raids. The only thing that gets Louise through those dark, bullet-filled nights is knowing she and Paul will be together when the war is over. But when a bundle of her letters to him are returned unanswered, she learns that wartime romance can have a much darker side.
Illuminating the story of these two women separated by generations and experience, Julia Kelly transports us to World War II London in this heartbreakingly beautiful novel through forgotten antique treasures, remembered triumphs, and fierce family ties.
Amazon | Book Depository | IndieBound | Wordery
📚 📚 📚 📚 📚 📚
Title: Match Me If You Can
Author: Tiana Smith
Release Date: January 8th, 2019
Synopsis:
Mia's best friend Robyn is known for her matchmaking skills, which is perfect, because homecoming is just around the corner. But Robyn refuses to set Mia up with the guy of her dreams, which forces Mia to take matters into her own hands. She uses Robyn's matchmaking service to make sure popular Vince Demetrius falls for her.
Vince asks her out, but Mia doesn't count on Logan, the persistent school newspaper photographer who seems to like her out of the blue. Now she has to choose between Vince – the guy she knows is right for her – and Logan, who insists that she give him a chance. And she needs to make sure Robyn doesn't find out that Mia's been matchmaking behind her back.
Mia has two weeks before homecoming. Can she fix the mess she made or will she have to kiss her perfect match goodbye forever?
Amazon | Book Depository | IndieBound | Wordery
📚 📚 📚 📚 📚 📚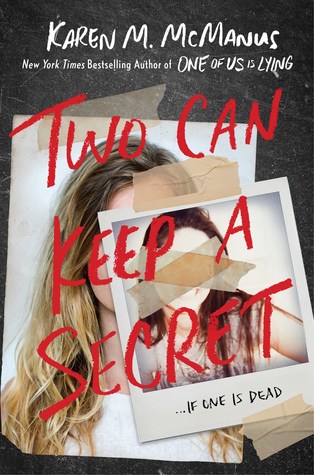 Title: Two Can Keep A Secret
Author: Karen M. McManus
Release Date: January 8th, 2019
Synopsis:
Echo Ridge is small-town America. Ellery's never been there, but she's heard all about it. Her aunt went missing there at age seventeen. And only five years ago, a homecoming queen put the town on the map when she was killed. Now Ellery has to move there to live with a grandmother she barely knows.
The town is picture-perfect, but it's hiding secrets. And before school even begins for Ellery, someone's declared open season on homecoming, promising to make it as dangerous as it was five years ago. Then, almost as if to prove it, another girl goes missing.
Ellery knows all about secrets. Her mother has them; her grandmother does too. And the longer she's in Echo Ridge, the clearer it becomes that everyone there is hiding something. The thing is, secrets are dangerous–and most people aren't good at keeping them. Which is why in Echo Ridge, it's safest to keep your secrets to yourself.
Amazon | Book Depository | IndieBound | Wordery
📚 📚 📚 📚 📚 📚
Title: The Winter of the Witch ( Winternight Trilogy # 3)
Author: Katerine Arden
Release Date: January 8th, 2019
Synopsis:
Following their adventures in The Bear and the Nightingale and The Girl in the Tower, Vasya and Morozko return in this stunning conclusion to the bestselling Winternight Trilogy, battling enemies mortal and magical to save both Russias, the seen and the unseen.
Now Moscow has been struck by disaster. Its people are searching for answers—and for someone to blame. Vasya finds herself alone, beset on all sides. The Grand Prince is in a rage, choosing allies that will lead him on a path to war and ruin. A wicked demon returns, stronger than ever and determined to spread chaos. Caught at the center of the conflict is Vasya, who finds the fate of two worlds resting on her shoulders. Her destiny uncertain, Vasya will uncover surprising truths about herself and her history as she desperately tries to save Russia, Morozko, and the magical world she treasures. But she may not be able to save them all.
Amazon | Book Depository | IndieBound | Wordery
📚 📚 📚 📚 📚 📚
Title: The Girl King
Author: Mimi Yu
Release Date: January 8th, 2019
Synopsis:
Two sisters become unwitting rivals in a war to claim the title of Emperor in this sweeping tale of ambition, sacrifice and betrayal for readers of Sabaa Tahir and Alwyn Hamilton.
All hail the Girl King. 
Sisters Lu and Min have always understood their places as princesses of the Empire. Lu knows she is destined to become the dynasty's first female ruler, while Min is resigned to a life in her shadow. Then their father declares their male cousin Set the heir instead—a betrayal that sends the sisters down two very different paths.
Determined to reclaim her birthright, Lu goes on the run. She needs an ally—and an army—if she is to succeed. Her quest leads her to Nokhai, the last surviving wolf shapeshifter. Nok wants to keep his identity secret, but finds himself forced into an uneasy alliance with the girl whose family killed everyone he ever loved…
Alone in the volatile court, Min's hidden power awakens—a forbidden, deadly magic that could secure Set's reign…or allow Min to claim the throne herself. But there can only be one Emperor, and the sisters' greatest enemy could turn out to be each other.
Amazon | Book Depository | IndieBound | Wordery
📚 📚 📚 📚 📚 📚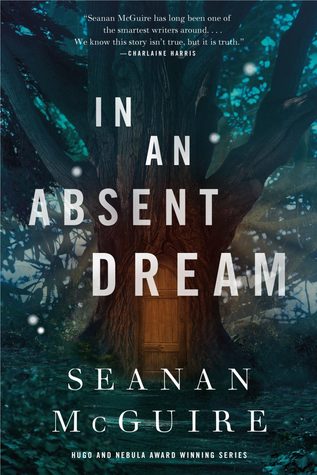 Title: In an Absent Dream
Author: Seanan McGuire
Release Date: January 8th, 2019
Synopsis:
This fourth entry and prequel tells the story of Lundy, a very serious young girl who would rather study and dream than become a respectable housewife and live up to the expectations of the world around her. As well she should.
When she finds a doorway to a world founded on logic and reason, riddles and lies, she thinks she's found her paradise. Alas, everything costs at the goblin market, and when her time there is drawing to a close, she makes the kind of bargain that never plays out well.
Amazon | Book Depository | IndieBound | Wordery
📚 📚 📚 📚 📚 📚
Title: An Anonymous Girl
Author: Greer Hendricks & Sarah Pekkanen
Release Date: January 8th, 2019
Synopsis:
The next novel of psychological suspense and obsession from the authors of the blockbuster bestseller The Wife Between Us.
Seeking women ages 18–32 to participate in a study on ethics and morality. Generous compensation. Anonymity guaranteed.
When Jessica Farris signs up for a psychology study conducted by the mysterious Dr. Shields, she thinks all she'll have to do is answer a few questions, collect her money, and leave.
Question #1: Could you tell a lie without feeling guilt?
But as the questions grow more and more intense and invasive and the sessions become outings where Jess is told what to wear and how to act, she begins to feel as though Dr. Shields may know what she's thinking… and what she's hiding.
Question #2: Have you ever deeply hurt someone you care about?
As Jess's paranoia grows, it becomes clear that she can no longer trust what in her life is real, and what is one of Dr. Shields' manipulative experiments. Caught in a web of deceit and jealousy, Jess quickly learns that some obsessions can be deadly.
Question #3: Should a punishment always fit the crime?
From the authors of the blockbuster bestseller The Wife Between Us comes an electrifying new novel about doubt, passion, and just how much you can trust someone.
Amazon| Book Depository | IndieBound | Wordery
📚 📚 📚 📚 📚 📚
Title: Unearthed (Unearthed # 1)
Author: Amie Kaufman & MeaganSpooner
Release Date: January 9th, 2019
Synopsis:
When Earth intercepts a message from a long-extinct alien race, it seems like the solution the planet has been waiting for. The Undying's advanced technology has the potential to undo environmental damage and turn lives around, and Gaia, their former home planet, is a treasure trove waiting to be uncovered.
For Jules Addison and his fellow scholars, the discovery of an alien culture offers unprecedented opportunity for study… as long as scavengers like Amelia Radcliffe don't loot everything first. Mia and Jules' different reasons for smuggling themselves onto Gaia put them immediately at odds, but after escaping a dangerous confrontation with other scavvers, they form a fragile alliance.
In order to penetrate the Undying temple and reach the tech and information hidden within, the two must decode the ancient race's secrets and survive their traps. But the more they learn about the Undying, the more their presence in the temple seems to be part of a grand design that could spell the end of the human race…
Amazon | Book Depository | IndieBound | Wordery
📚 📚 📚 📚 📚 📚
Title: Dragon Pearl
Author: Yoon Ha Lee
Release Date:
January 15th, 2019
Synopsis:
To keep the family safe, Min's mother insists that none of them use any fox-magic, such as Charm or shape-shifting. They must appear human at all times. Min feels hemmed in by the household rules and resents the endless chores, the cousins who crowd her, and the aunties who judge her. She would like nothing more than to escape Jinju, her neglected, dust-ridden, and impoverished planet. She's counting the days until she can follow her older brother, Jun, into the Space Forces and see more of the Thousand Worlds.
When word arrives that Jun is suspected of leaving his post to go in search of the Dragon Pearl, Min knows that something is wrong. Jun would never desert his battle cruiser, even for a mystical object rumored to have tremendous power. She decides to run away to find him and clear his name.
Min's quest will have her meeting gamblers, pirates, and vengeful ghosts. It will involve deception, lies, and sabotage. She will be forced to use more fox-magic than ever before, and to rely on all of her cleverness and bravery. The outcome may not be what she had hoped, but it has the potential to exceed her wildest dreams.
Amazon | Book Depository | Wordery
📚 📚 📚 📚 📚 📚
Title: 96 Words for Love
Author:  Rachel Roy and Ava Dash
Release Date:  January 15th, 2019
Synopsis:
A modern retelling of a classic Indian legend, 96 Words for Love is a coming-of-age story.
Ever since her acceptance to UCLA, 17-year-old Raya Liston has been quietly freaking out. She feels simultaneously lost and trapped by a future already mapped out for her.
Then her beloved grandmother dies, and Raya jumps at the chance to spend her last free summer at the ashram in India where her grandmother met and fell in love with her grandfather. Raya hopes to find her center and her true path. But she didn't expect to fall in love… with a country of beautiful contradictions, her fiercely loyal cousin, a local girl with a passion for reading, and a boy who teaches her that in Sanskrit, there are 96 different ways to say the word "love."
A modern retelling of the classic Indian legend of Shakuntala and Dushyanta.
Amazon| Book Depository | IndieBound
📚 📚 📚 📚 📚 📚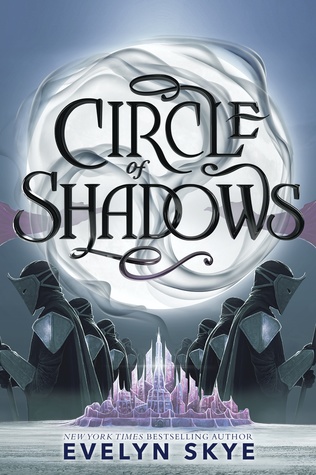 Title: Circle of Shadows
Author: Evelyn Skye
Release Date: January 22nd, 2019
Synopsis:
Sora can move as silently as a ghost and hurl throwing stars with lethal accuracy. Her gemina, Daemon, can win any physical fight blindfolded and with an arm tied behind his back. They are apprentice warriors of the Society of Taigas—marked by the gods to be trained in magic and the fighting arts to protect the kingdom of Kichona.
As their graduation approaches, Sora and Daemon look forward to proving themselves worthy of belonging to the elite group—but in a kingdom free of violence since the Blood Rift Rebellion many years ago, it's been difficult to make their mark. So when Sora and Daemon encounter a strange camp of mysterious soldiers while on a standard scouting mission, they decide the only thing to do to help their kingdom is to infiltrate the group.Taking this risk will change Sora's life forever—and lead her on a mission of deception that may fool everyone she's ever loved.
Amazon | Book Depository | IndieBound | Wordery
📚 📚 📚 📚 📚 📚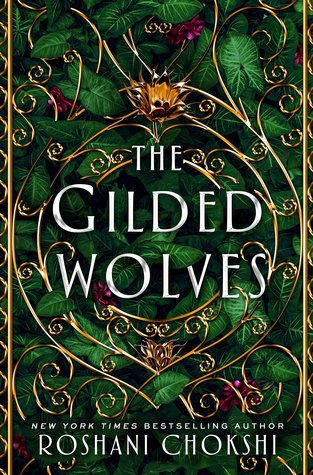 Title: The Gilded Wolves
Author: Roshani Chokshi
Release Date: January 15th, 2019
Synopsis:
Set in a darkly glamorous world, The Gilded Wolves is full of mystery, decadence, and dangerous but thrilling adventure.
Paris, 1889: The world is on the cusp of industry and power, and the Exposition Universelle has breathed new life into the streets and dredged up ancient secrets. In this city, no one keeps tabs on secrets better than treasure-hunter and wealthy hotelier, Séverin Montagnet-Alarie. But when the all-powerful society, the Order of Babel, seeks him out for help, Séverin is offered a treasure that he never imagined: his true inheritance.
To find the ancient artifact the Order seeks, Séverin will need help from a band of experts: An engineer with a debt to pay. A historian who can't yet go home. A dancer with a sinister past. And a brother in all but blood, who might care too much.
Together, they'll have to use their wits and knowledge to hunt the artifact through the dark and glittering heart of Paris. What they find might change the world, but only if they can stay alive.
Amazon | Book Depository | IndieBound | Wordery
📚 📚 📚 📚 📚 📚
Title: Be the Girl
Author: K.A. Tucker
Release Date: January 21st, 2019
Synopsis:
Almost sixteen-year-old Aria Jones is starting over. New postal code, new last name, new rules. But she doesn't mind, because it means she can leave her painful regrets behind. In the bustling town of Eastmonte, she can become someone else. Someone better.
With the Hartford family living next door, it seems she will succeed. Sure, Cassie Hartford may be the epitome of social awkwardness thanks to her autism, but she also offers an innocent and sincere friendship that Aria learns to appreciate. And Cassie's older brother, Emmett—a popular Junior A hockey player with a bright future—well … Aria wishes that friendship could lead to something more. If he didn't already have a girlfriend, maybe it would.
But Aria soon finds herself in a dicey moral predicament that could derail her attempt at a fresh start. It is her loyalty to Cassie and her growing crush on Emmett that leads her to make a risky move, one that earns her a vindictive enemy who is determined to splinter her happy new world.
📚 📚 📚 📚 📚 📚
Title: Only a Breath Apart
Author: Katie McGarry
Release Date: January 22nd, 2019
Synopsis:
Jesse Lachlin is cursed.
So the town folklore says, but while Jesse's had his fair share of tragedy, the only curse he believes is in his grandmother's will: in order to inherit his family farm he must win the approval of his childhood best friend, the girl he froze out his freshman year, Scarlett Copeland.
Scarlett Copeland is psychic.
Glory Gardner tells Scarlett she has hidden psychic abilities, but Scarlett thinks Glory is delusional. What is real is Scarlett's father's irrational fears, controlling attitude, and the dark secrets at home. Scarlett may have a way to escape, but there's a hitch: she'll have to rely on the one person she used to trust, the same boy who broke her heart, Jesse Lachlin.
Each midnight meeting pushes Jesse and Scarlett to confront their secrets and their feelings for each other. But as love blooms, the curse rears its ugly head…
Amazon | Book Depository | IndieBound | Wordery
📚 📚 📚 📚 📚 📚
Title: Kick the Moon
Author:  Muhammad Khan
Release Date:  January 24th, 2019
Synopsis:
Fifteen-year-old Ilyas is under pressure from everyone: GCSE's are looming and his teachers just won't let up, his dad wants him to join the family business and his mates don't care about any of it. There's no space in Ilyas' life to just be a teenager.
Serving detention one day, Ilyas finds a kindred spirit in Kelly Matthews, who is fed up with being pigeonholed as the good girl, and their friendship blows the social strata of high school wide open. But when Kelly catches the eye of one of the local bad boys, Imran, he decides to seduce her for a bet – and Ilyas is faced with losing the only person who understands him. Standing up to Imran puts Ilyas' family at risk, but it's time for him to be the superhero he draws in his comic books, and go kick the moon.
From Muhammad Khan, author of the critically acclaimed I Am Thunder, comes Kick the Moon, an explosive second novel about making friends, and breaking them too.
📚 📚 📚 📚 📚 📚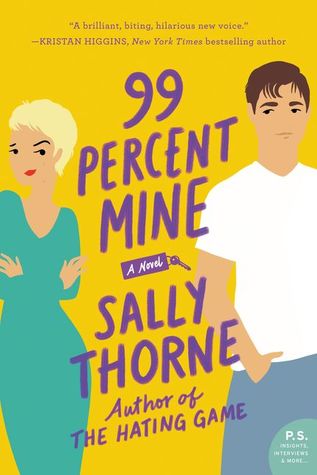 Title: 99 Percent Mine
Author: Sally Thorne
Release Date: January 29th, 2019
Synopsis:
Crush: a strong and often short-lived infatuation, particularly for someone beyond your reach…
Darcy Barrett has undertaken a global survey of men. She's travelled the world, and can categorically say that no one measures up to Tom Valeska, whose only flaw is that Darcy's twin brother Jamie saw him first and claimed him forever as his best friend. Despite Darcy's best efforts, Tom's off limits and loyal to her brother, 99%. That's the problem with finding her dream man at age eight and peaking in her photography career at age twenty—ever since, she's had to learn to settle for good enough.
When Darcy and Jamie inherit a tumble-down cottage from their grandmother, they're left with strict instructions to bring it back to its former glory and sell the property. Darcy plans to be in an aisle seat halfway across the ocean as soon as the renovations start, but before she can cut and run, she finds a familiar face on her porch: house-flipper extraordinaire Tom's arrived, he's bearing power tools, and he's single for the first time in almost a decade.
Suddenly Darcy's considering sticking around to make sure her twin doesn't ruin the cottage's inherent magic with his penchant for grey and chrome. She's definitely not staying because of her new business partner's tight t-shirts, or that perfect face that's inspiring her to pick up her camera again. Soon sparks are flying—and it's not the faulty wiring. It turns out one percent of Tom's heart might not be enough for Darcy anymore. This time around, she's switching things up. She's going to make Tom Valeska 99 percent hers.
Amazon | Book Depository | IndieBound | Wordery
📚 📚 📚 📚 📚 📚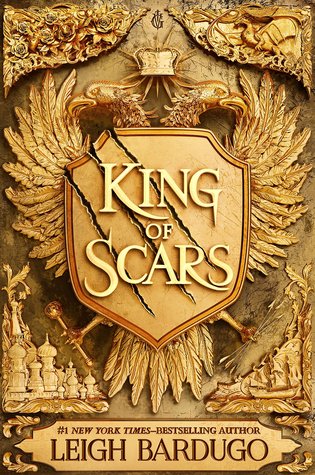 Title: King of Scars (Nikolai Duology # 1)
Author: Leigh Bardugo
Release Date: January 29th, 2019
Synopsis:
Nikolai Lantsov has always had a gift for the impossible. No one knows what he endured in his country's bloody civil war—and he intends to keep it that way. Now, as enemies gather at his weakened borders, the young king must find a way to refill Ravka's coffers, forge new alliances, and stop a rising threat to the once-great Grisha Army.
Yet with every day a dark magic within him grows stronger, threatening to destroy all he has built. With the help of a young monk and a legendary Grisha Squaller, Nikolai will journey to the places in Ravka where the deepest magic survives to vanquish the terrible legacy inside him. He will risk everything to save his country and himself. But some secrets aren't meant to stay buried—and some wounds aren't meant to heal.
Amazon | Book Depository | IndieBound | Wordery
Goodreads
📚 📚 📚 📚 📚 📚
Title: A Curse so Dark and Lonely (A Curse so DArk and Lonely # 1)
Author: Brigid Kemmerer
Release Date: January 29th, 2019
Synopsis:
In a lush, contemporary fantasy retelling of Beauty and the Beast, Brigid Kemmerer gives readers another compulsively readable romance perfect for fans of Marissa Meyer.

Fall in love, break the curse. 
It once seemed so easy to Prince Rhen, the heir to Emberfall. Cursed by a powerful enchantress to repeat the autumn of his eighteenth year over and over, he knew he could be saved if a girl fell for him. But that was before he learned that at the end of each autumn, he would turn into a vicious beast hell-bent on destruction. That was before he destroyed his castle, his family, and every last shred of hope.
Nothing has ever been easy for Harper Lacy. With her father long gone, her mother dying, and her brother barely holding their family together while constantly underestimating her because of her cerebral palsy, she learned to be tough enough to survive. But when she tries to save someone else on the streets of Washington, DC, she's instead somehow sucked into Rhen's cursed world.
Break the curse, save the kingdom. 
A prince? A monster? A curse? Harper doesn't know where she is or what to believe. But as she spends time with Rhen in this enchanted land, she begins to understand what's at stake. And as Rhen realizes Harper is not just another girl to charm, his hope comes flooding back. But powerful forces are standing against Emberfall . . . and it will take more than a broken curse to save Harper, Rhen, and his people from utter ruin.
Amazon | Book Depository | IndieBound| Wordery
📚 📚 📚 📚 📚 📚
Title: The Dead Queens Club
Author: Hannah Capin
Release Date: January 29th, 2019
Synopsis:
What do a future ambassador, an overly ambitious Francophile, a hospital-volunteering Girl Scout, the new girl from Cleveland, the junior cheer captain, and the vice president of the debate club have in common? It sounds like the ridiculously long lead-up to an astoundingly absurd punchline, right? Except it's not. Well, unless my life is the joke, which is kind of starting to look like a possibility given how beyond soap opera it's been since I moved to Lancaster. But anyway, here's your answer: we've all had the questionable privilege of going out with Lancaster High School's de facto king. Otherwise known as my best friend. Otherwise known as the reason I've already helped steal a car, a jet ski, and one hundred spray-painted water bottles when it's not even Christmas break yet. Otherwise known as Henry. Jersey number 8.
Meet Cleves. Girlfriend number four and the narrator of The Dead Queens Club, a young adult retelling of Henry VIII and his six wives. Cleves is the only girlfriend to come out of her relationship with Henry unscathed—but most breakups are messy, right? And sometimes tragic accidents happen…twice…
Amazon | Book Depository | IndieBound | Wordery
📚 📚 📚 📚 📚 📚
Title: Here and Then and Now
Author: Mike Chen
Release Date: January 29th, 2019
Synopsis:
To save his daughter, he'll go anywhere—and any-when…
Kin Stewart is an everyday family man: working in IT, trying to keep the spark in his marriage, struggling to connect with his teenage daughter, Miranda. But his current life is a far cry from his previous career…as a time-traveling secret agent from 2142.
Stranded in suburban San Francisco since the 1990s after a botched mission, Kin has kept his past hidden from everyone around him, despite the increasing blackouts and memory loss affecting his time-traveler's brain. Until one afternoon, his "rescue" team arrives—eighteen years too late.
Their mission: return Kin to 2142, where he's only been gone weeks, not years, and where another family is waiting for him. A family he can't remember.
Torn between two lives, Kin is desperate for a way to stay connected to both. But when his best efforts threaten to destroy the agency and even history itself, his daughter's very existence is at risk. It'll take one final trip across time to save Miranda—even if it means breaking all the rules of time travel in the process.
A uniquely emotional genre-bending debut, Here and Now and Then captures the perfect balance of heart, playfulness, and imagination, offering an intimate glimpse into the crevices of a father's heart and its capacity to stretch across both space and time to protect the people that mean the most.
Amazon | Book Depository | IndieBound| Wordery
📚 📚 📚 📚 📚 📚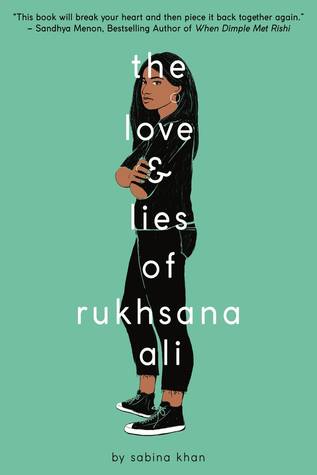 Title:The Love and Lies of Rukhsana Ali
Author: Sabina Khan
Release Date: January 29th, 2019
Synopsis:
Seventeen-year-old Rukhsana Ali tries her hardest to live up to her conservative Muslim parents' expectations, but lately she's finding that harder and harder to do. She rolls her eyes instead of screaming when they blatantly favor her brother and she dresses conservatively at home, saving her crop tops and makeup for parties her parents don't know about. Luckily, only a few more months stand between her carefully monitored life in Seattle and her new life at Caltech, where she can pursue her dream of becoming an engineer.
But when her parents catch her kissing her girlfriend Ariana, all of Rukhsana's plans fall apart. Her parents are devastated; being gay may as well be a death sentence in the Bengali community. They immediately whisk Rukhsana off to Bangladesh, where she is thrown headfirst into a world of arranged marriages and tradition. Only through reading her grandmother's old diary is Rukhsana able to gain some much-needed perspective.
Rukhsana realizes she must find the courage to fight for her love, but can she do so without losing everyone and everything in her life?
Amazon | Book Depository | IndieBound | Wordery
📚 📚 📚 📚 📚 📚
Title: The Music of What Happens
Author:  Bill Konigsberg
Release Date:  January 29th, 2019
Synopsis:
Max: Chill. Sports. Video games. Gay and not a big deal, not to him, not to his mom, not to his buddies. And a secret: An encounter with an older kid that makes it hard to breathe, one that he doesn't want to think about, ever.
Jordan: The opposite of chill. Poetry. His "wives" and the Chandler Mall. Never been kissed and searching for Mr. Right, who probably won't like him anyway. And a secret: A spiraling out of control mother, and the knowledge that he's the only one who can keep the family from falling apart.
Throw in a rickety, 1980s-era food truck called Coq Au Vinny. Add in prickly pears, cloud eggs, and a murky idea of what's considered locally sourced and organic. Place it all in Mesa, Arizona, in June, where the temp regularly hits 114. And top it off with a touch of undeniable chemistry between utter opposites.
Over the course of one summer, two boys will have to face their biggest fears and decide what they're willing to risk — to get the thing they want the most.
Amazon | Book Depository | IndieBound
📚 📚 📚 📚 📚 📚
Disclosure: Booklinks may contain affiliate links. By purchasing with the affiliate link provided, the blogger earns a 5% commission from all successful purchase(s) made at no additional cost to you.
---
Have you read a book released this month? Which one? Would you recommend it? Let's chat!