Not this month slump, not this month. With the holidays came another looming slump, I got rid of it before the month starts. January literally started with a bang! I've read so much and still is hyped over so many things revealed on Book Twitter, in the Book Community in general.
There was cover reveals happening week after week? They were all goosebump inflicting gorgeous, an aromantic book to look out for written by Michelle Kan entitled Come Drink With Me. Book cover reveals from Kat Zhang, Hafzah Faisal, Farah Naz Rishi, Kat Cho and I may be missing more…
January releases! The Gilded Wolves, y'all I love Enrique from that book. King of Scars, my boi Nikolaiiiiii *I'll be screaming until I get my hand on a copy. Haha*. The Wicked King, The Girl King, Match Me If You Can, Here and Now and Then… so many! You can see more of the January Releases.
I had signed up for Year of The Asian Reading Challenge, I picked the Malayan tapir which is equivalent to reading 21 to 20 Asian books! The per anum Goodreads Challenge I set it to 80 Books. Lastly a challenge for me and myself, a backlist reads. We're hitting three birds with one stone here. however, looking at it now, out in the open like this I am nervous. Wish me luck!
Books Read
As part of the Multicultural Children's Book, I was assigned with Mystery of the Min Min Lights and later was sent with another Mystery of the Rusty Key by Janelle Diller. Which I both enjoyed they grounded me back to a memory in 6th grade reading Nancy Drew instead of notes in school.
Read my thoughts for Mystery of the Min Min Lights & Mystery of the Rusty Key.
Chameleon Aura – Billy Chapata
Child of the Moon – Jessica Seeman
Love Looks Pretty on You – Lang Leav
You are Here – Dawn Lanuza
I've read a number of poetry books this month! See what I thought about these.
I hosted for a blog tour for Match Me If You Can – Tiana Smith. It was such a fluffy read that gained a lot of swooning and laughs out of me.
The Thief and The Queen of Attolia by Megan Whalen Turner, I read these book as part of a read-along. Oh, yeah, you read that one right. I am fulfilling one or two things off my goal for 2019. The read-along will last until the release of Return of the King. That's around March.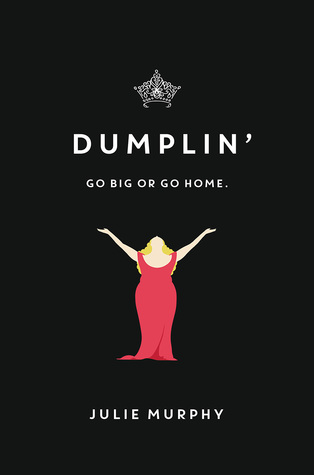 Dumplin' by Julie Murphy, read this one for Diverse Divers BOTM. And yes, once again. I am doing my 2019 resolutions justice. Joining a Book Club!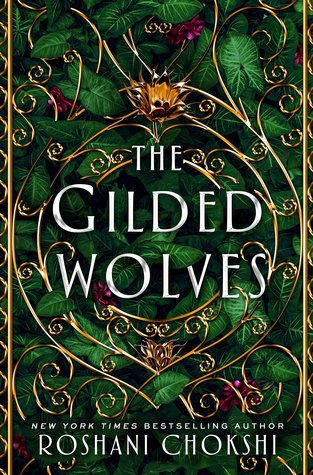 The Gilded Wolves by Roshani Chokshi, once again mentions Enrique. BECAUSE I CAN AND THIS IS MY BLOG HAHAHAHA! I really hope you have been seeing this book around. It is worth the hype. It is heavily researched and crafted to the book it is today and it shows. It's really amazing. THERE is a Filipino Rep in here, his name is Enrique. And I would love to meet him and tell him his very beautiful. And you will too.
If you haven't heard I had the opportunity to be one of Joan He's Street Team for Descendant of the Crane (forever grateful!). We were given access to an ARC. And a read-along for all of us was on the table if we wanted to join, I did. I had been catching and following up with the read-along for Descendant of the Crane – Joan He! It had been such an amazing experience for there were some BTS bit from the author and music to go with. AND THE BOOK. WHERE DO I BEGIN?! SOON I'LL SHARE SOON!
That's a total of 11 Books! Not that bad for the start of the year!
Around the Blog
Blog Discussions/ Lists
Book Review:
Descendant of the Crane Reviews!
Tag(s)
Oomf, I can't believe I only did one, albeit a great one!
Unlocking goals? and resolutions? What's going to happen next month?
January has been treating me well, I am participating in a read-along that will last until March. We are reading The Queen's Thief Series by Megan Whalen Turner. We are on the 3rd book, King of Attolia this week. And the book has been going surprisingly well, twists and schemes are blowing right at our faces. I participated in Diverse Divers Book Club this January, with Dumplin as the BOTM. For February we are set to read not one but two books! Emergency Contact by Mary H.K Choi (FYI: If you want to join and coincidentally wanting to read the book so bad, but you have no copy yet; it'll be available on Riveted for FREE!) and A Large Expanse of Sea by Tahereh Mafi.
I joined Year of the Asian Reading Challenge. I picked the Malayan tapir which equivalents reading 21 to 30 Asian books. I have set-up my Goodreads Challenge at 80. I believe this is doable at the moment.
I am co-hosting a readathon next month! Alongside AJ of Avid Reader Diary. I know that was very ambitious of me! I am freaking (!!!!!!!!!!!!!!!!!!!) out (!!!!!!!!!!!!!!!!!) I don't know if anyone will join. But I will remain positive for it is my first and I know for a fact in myself that it's okay whatever happens. Enough of that I'll just invite you! It is a readathon (okay, now I'm being pitiful babbling). It's dedicated for the month of February AKA the month of loooove. All books will be a new adult contemporary romance. And they are authored by Filipinos! International Friends, need not worry they are all written in English and if there are words that are foreign to you: there will be a glossary in the back of the book. These books are short they won't last any longer than 200 pages. I need to stop, you may find more details about Kilig-Athon here. I hope you'll be joining us!
---
How has your month been? Hope you had a great one!
Twitter • Instagram • Goodreads •
Did you love my content? Consider sending me a coffee.