Magandang Araw! Kumusta kayo? It has been a long time since I did a tag. I may have suffered tracking them down. I do have them written somewhere in my phone or WP drafts… this reflects me as someone with poor organizing skills. Nonetheless, I am here. And with a bit of a push from Time Travelling Reader, Seeing their post? May have gained me the energy to fully get on with this! Hahaha
I was tagged by Beatrice of Confessions of a Pinay Bookaholic to do the Beaty and the Beast Book Tag months and months ago. Also go visit her blog, especially this month of February! She's the go-to person for recommendations under the romance reads! I encourage y'all to gooooo visit her bloggg.
Beatrice, thanks for the tag! And better late than never, eh?
---
Rules:
Thank the person who tagged you.
Mention the creator → Kirsty @ Kirsty and the Cat Read.
Match a book to each of the songs/characters below.
Tag as many people as you like.
"Tale As Old As Time" – A popular theme, trope or setting you'll never get bored of reading
I will die on the enemies to lovers trope hill. I will never ever ever get tired of that trope.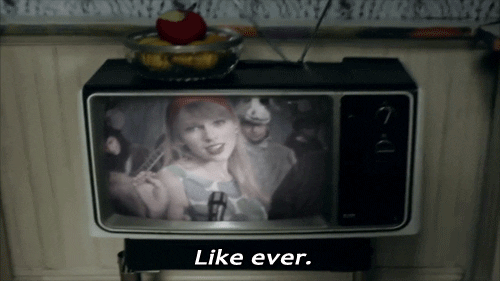 Belle – A book you brought for its beautiful cover that's just as beautiful inside too. 
I think I have answered this before from another tag, I'll go with a different answer.
The Bookshop Back Home by Catherine Dellosa
It was so pretty, I saw it on Amazon Kindle. And I found out that it was written by a Filipino author. I had to get it.
Beast – Book you didn't expect much from but pleasantly surprised you.
Rot and Ruin by Jonathan Maberry
I thought I had outgrown the series in a way, but when I picked it up. It brought me back to my old ways. I guess old habits die hard. 
I always love apocalyptic settings! Mainly why I got books. And my copies are collecting dust in the shelf. When I finally decided to read it, I was surprised! It was better than I imagined. The characters here were hard to let go.
Gaston – A book that everyone loves that you don't
I still see it around most loved it ?? Love & Misadventure by Lang Leav. I think I am the complete polar opposite of most of her readers. I am not a fan of her poetry books, but I high key loved her book, Sad Girls. So, there's that.
Lefou – A loyal sidekick you can't help but love more than their counterpart

I love Jojo from Everlasting Nora by Marie Miranda Cruz! He's such a loyal friend, despite everything they are going through and their living arrangement. It's really hard to find people whom you can trust. AND I LOVE LOVE THIS BOOK!
Mrs. Pott, Chip & Cogsworth  – A book that helped you through a difficult time or that taught you something valuable
I NEVER NOT STOP TALKING ABOUT IT.
IT'S
THE LUNAR CHRONICLES BY MARISSA MEYER
It must be one of the toughest time then for me, I was super worried about my grades in high school: worrying super early about it for applying in colleges and universities. It took a huge blow on my mental health. I was insecure. I was that disgusting being. I hated myself. I was crying for months. And would go out and face the world as if nothing happened. I will forever be grateful for the day my mom and I went to the bookstore and I found Cinder and bought it.
After reading Cinder the rest was history. I read them and waited for the others to come out. It consumed me. And I tackled my problem better. As I was talking about the books. I felt comfortable talking about the issues I am having too. It was unforgettable. How these books helped me.
"Something There" –  A book or a series that you weren't into at first but picked up towards the end
The Thief by Megan Whalen Turner I beg all of you to please check the series out! I recently finished The King of Attolia and it blew my freaking brains out. It has everything in it, the amount of slow burn both for the political interest of the kingdoms and for romance. There is also the crafting of mythology and world building. Delightful!  It didn't just pick up towards the end, it gets better and better with each book you read. I am now with the fourth book, A Conspiracy of Kings, and y'all…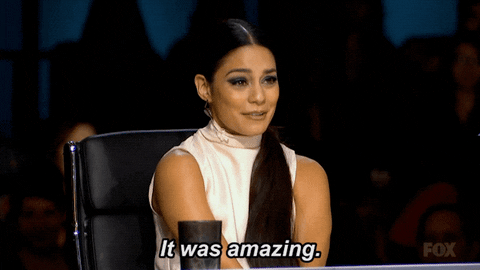 "Be Our Guest" –  A fictional character you'd love to have over for dinner
Carswell Thorne from The Lunar Chronicles duh! And I am taking this opportunity to savor the moment that he and I are the same age now, 22! I don't even care if we go to dinner I wanna hang with him and Cress the three of us! I bet I would be farting my buns out from too much laughing. I mean not that I would do that in front of him, my crush, and like I had a chance to top that rooftop thing with him and Cress, stars above!!!! Just to chill in the Rampion would be the dream!
---
Did you enjoy reading these answers? I would love to see yours too!

Feel free to do the tag. Make sure you pingback to me so, I may read your answers too!
Twitter • Instagram • Goodreads •
Did you love my content? Consider sending me a coffee.