It has been an exhausting week for me, with work and all and to reward myself with yet another? hahaha, I decided to attend this month's Filipino Bookish Community's awaited Book Tour for Cassandra Clare and Holly Black!
An exhausting day yet very fun day it was! If you told me I would be meeting the author and the person whom I buddy read The Folk of the Air book, I would be rolling my eyes at you, heck my great great great (yes, three because my great great is still alive) grandmother would be rolling her eyes from the grave too. All that happened on March 10th, 2019!
Set my alarm early, like real early for this event, to secure an early spot so that I could come home early too, hehehe.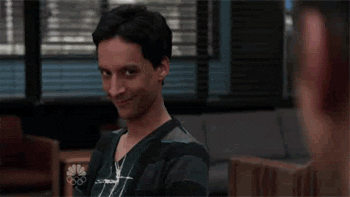 March 10th, Sunday I woke up at 3:40 am left home at 4:15 am to be delayed and only left for real at 4:45 am, because let's face it. It's Sunday everyone's at home sleeping and there won't be much PUV's at this hour. And when we have alighted our the van going to the venue it only took 20 minutes. We were at the venue's queue at 5:00am. I KNOW. No, we weren't the first one to arrive there.
At 9:00 am registration began, for some reason~sleepy reason… I had not taken photos of the queue outside. However, I got photos of what's happening inside the venue still holding up the line.
After all that line, I got my number I am the 65th person to meet them!!!! (There were anomalies in the line if you know what I mean… I had no control over or who they squeeze in. It sucks. It feels unfair.)
It was a lively chat. Holly and Cassandra have introduced themselves more, their processes, their collaborations, their books.
It was all fun I had a great laugh from these two. Who I found out that they live 5 miles from each other. They'd be visiting houses and editing works and vice versa. They had exposed each other~in a friendly jest way, they revealed how their friendship bloomed. Which is over coffee, where Cassandra Clare elaborated that she asked Holly Black for a coffee whilst being strangers then and she gladly accepts. And Holly Black admitting that she couldn't resist coffee. Which gaining more laughs from me and the audience.
After a few more minutes they had opened the microphones for the audience's questions. It was touching. These fans had been following these authors for almost a decade, one or two from the audience may have tear-up expressing their adoration for the authors. And asked away, we learn from advises, tips, characterizations, and both had answered fun questions!
Once the last Q was answered, the stage changes its set up and begins the signing…
I met Holly Black first, I was dumbfounded, rendered speechless! I was in front of the creator of a childhood book, Spiderwick and The Folk of the Air Series! There was an awkward pause, she waited for me to compose myself and I held out the breath I was holding (very YA hahaha) and proceed with the things I wanted to say… or so I thought. I forgot to say I love Taryn. HAHAHAHA
I can't remember what I said but I remember her laughing out loud about the queue. I think. HAHAHA
Here with Cassandra Clare. I was not supposed to meet her, yes, even though I already was there. But I the same day I met Aliyah, [@aliyah.herondale] the person whom I buddy read The Folk of the Air books with, from our previous conversation, and hence her username… I know she is a huge Cassandra Clare fan! I offered to have her book signed.
It was exciting I get to talk to her in real life about books! Which to read next, what we have read and all. At first I was very shy and timid but later on, we were both laughing our asses out loud.
I have seen a lot of other book bloggers and vloggers present at the event and like I said I am a freak hahahaha I am sorry, I'll be approaching y'all one at a time.
The day was tiring. And definitely worth going through! As of March, I hadn't done any reading much besides the books I joined in for the blog tours. For the long queue at the event, I had been so productive reading. I say it is a win-win-wiiiiin for me!
Lastly, I feel exposed! I rarely share selfies on the internet, so hey that's me on the left and Aliyah on the right.
---
Have you attended a book signing before? How was your experience? If you haven't who do you wish to meet in person?
📚 📚 📚 📚 📚 📚
Twitter • Instagram • Goodreads •
Did you love my content? Consider sending me a coffee.